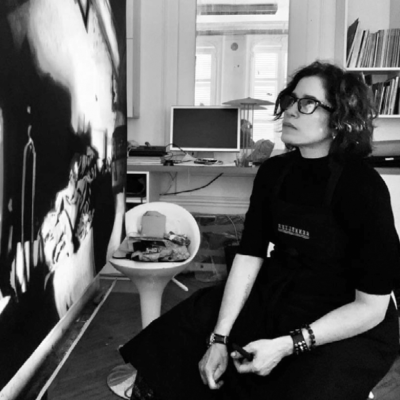 Cristina Escobar is an artist of Cuban origin who works in a minimalist style, and whose creations often relate to subjects like memory, travel, time, displacement and borders.
She earned a diploma in Plastic Arts, Photography and Cinema at the Academy of Plastic Arts of Santiago de Cuba in 1996. 10 years later, in France, she graduated from the ENSAD art school in Nancy with a BNSEP diploma in Visual Expression and a DNAP in Plastic Arts.
Ever since her early days in Cuba, Cristina has always been interested in issues in society and her work reflects the things that touch her. The pared-down style of her work, sometimes in just two colours, is a long way from the idea we have of Cuban culture.
Her work features everyday objects, and she focuses on the purity of their lines and the place they occupy in space.
"The works and my artistic approach refer to parallel and underlying readings of my personal experience. They create a bridge between oblivion and memory, like the link between the past and the present, the real and the unreal, collective memory and individual memory, our traditions and the results of our contemporary behaviour. It invites us to consciously reflect on what is specific to us, on what belongs to us, the foundations which we have built up our fundamentals. Collective and individual memory shape each other in ways that are closely interlinked: history, myths, narratives and beliefs inevitably guide the origins of our thoughts, our status and social condition. The human and society as subjects that create memory become the tools that trigger emotion in my work."
As part of an artist's residency in Thaon-les-Vosges, France from 7 November 2022 to 24 April 2023, Cristina Escobar is working on an interdisciplinary, participatory project on the theme of the era of the textile industry. The overall project consists of several works and multidisciplinary artistic forms, which overlap and dialogue with each other to reveal the history and industrial memory of this town, but also of its workers. The exhibition of the output from the project is due to take place from 24 April to 9 May 2023, with the official inauguration on 27 April.
"Fétiches ou Portraits d'indigène" (Fetishes or Portraits of natives) / graphite drawings on ARCHES® Aquarelle paper
This series of drawings, on ARCHES® Aquarelle 356 gsm natural white hot pressed paper, 120 x 80 cm, is an inventory of objects found and documented in the Vosges region of France, location of this Mission de Territoire residency funded by the Grand Est region. The objects are of industrial and/or craft origin. They illustrate the significant history of industry and the working class in the region.
Fétiches evokes the French word "indigène" (native), which was used to refer to the status of the immigrant workers who were obliged to work in the factories of Lorraine, where most of them lost their identity.
It is through the portraits of these objects, depicted here on a large scale, that the identity of each of them is transformed, re-asserted, cloned. These portraits thus evoke collective and individual memory, making a link between exile and a working class made up of "native" labourers, thereby giving the work a universal dimension.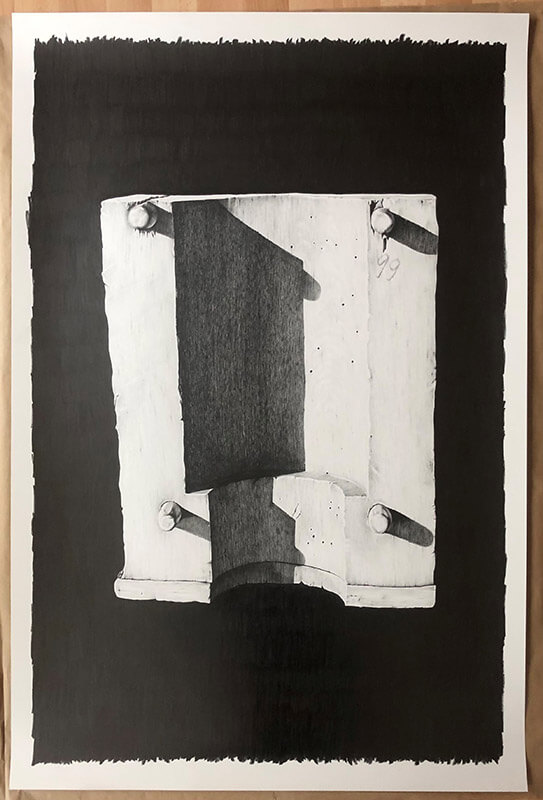 Fétiches, drawing on ARCHES® Aquarelle 356 gsm natural white hot pressed paper, 120 x 80 cm – © Cristina Escobar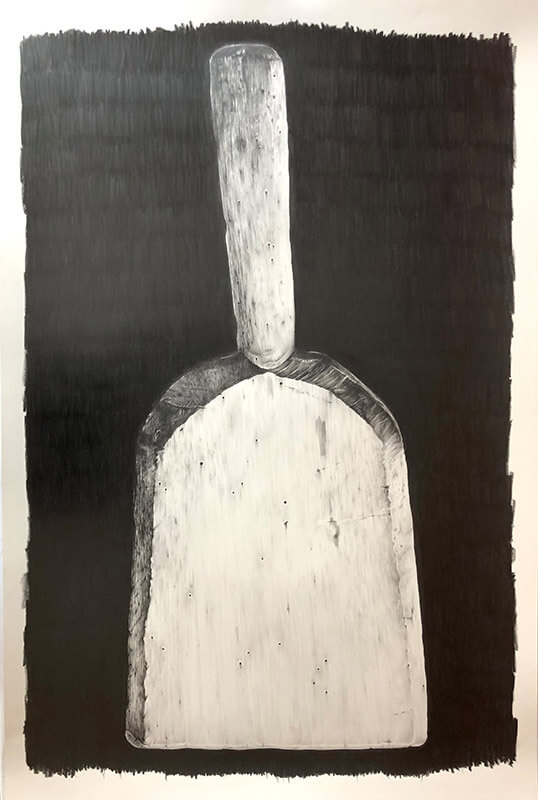 Fétiches, drawing on ARCHES® Aquarelle 356 gsm natural white hot pressed paper, 120 x 80 cm – © Cristina Escobar
Cristina will be present at the Salon DDessin fair which will take place in Paris from 24 to 26 March next. The work below will be on display: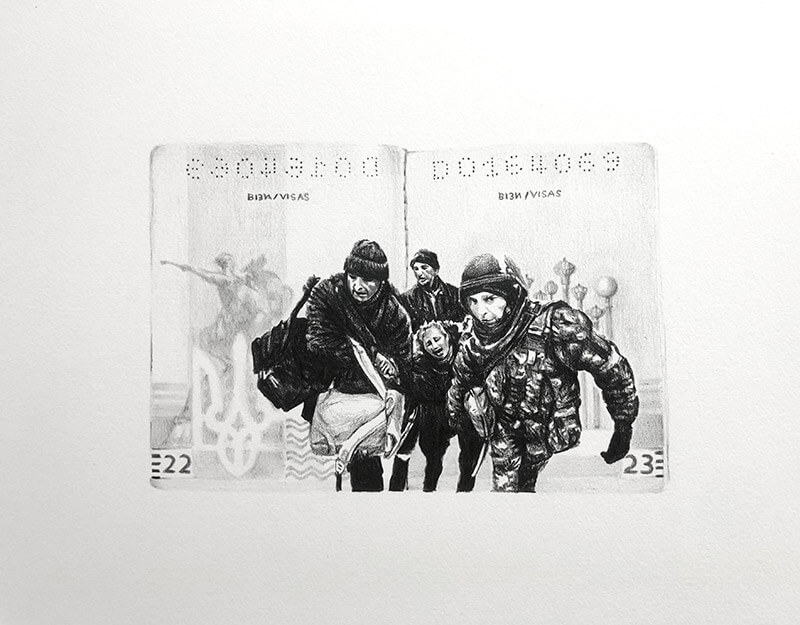 Drawing on ARCHES® Aquarelle 356 gsm natural white hot pressed paper, 40 x 40 cm – © Cristina Escobar