Fabien Verschaere at the Ilmin Museum of Art in Seoul
Fabien Verschaere will be showing his "Everyday is Your Birthday" project, consisting of 45 drawings done on white Velin d'ARCHES® 400 gsm paper, as part of the Immortality in the Cloud exhibition at the Ilmin Museum of Art in Seoul (Korea) from 22 February to 12 May 2019.
Fabien Verschaere examines our capacity to create myths and art from everyday life. The artist transforms ordinary daily occurrences into extraordinary moments, thereby conveying the idea that history is made up of this type of moment.
Works by five other, Korean artists will also be on display at this exhibition, which is intended to make visitors question the way so-called "immortal" values like History, mythology or religion are addressed in our contemporaneity.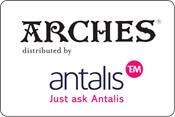 ARCHES® is a partner of Fabien Verschaere, through its distributor Antalis.
Who is Fabien Verschaere?
Born in Vincennes in 1975, Fabien Verschaere is a visual artist who graduated from the École Nationale Supérieure des Beaux-Arts in Paris (2000) and the Beaux-Arts in Nantes (2001). He now lives and works in Paris.​ Since winning the Dena Foundation Art Award in 2000, his works have been shown in France, amongst other things at three major events at the Palais de Tokyo in Paris, including the Notre histoire group exhibition in 2006, then a personal exhibition at the Musée d'Art Contemporain in Lyon in 2007.
These were followed by many other exhibitions in France and abroad: Milan, Hong Kong, Newcastle, New-York, Bucharest, Hanoi and Abu Dhabi, to name but a few. He has also taken part in numerous group exhibitions, in particular at the SEMA Museum in Seoul, Korea as part of the "G-Dragon Project". That same year, he was commissioned to paint a monumental fresco in the 13th arrondissement of Paris as part of the "1 Immeuble, 1 oeuvre" (1 building, 1 work) initiative launched by French Ministry of Culture and Communication.
Fabien Verschaere has developed a singular style of work, a world populated by hybrid creatures, monsters and chimeras stemming from his unbridled imagination. The self-portrait is his preferred theme and however he depicts himself – as a devilish angel, grating clown or cross-dressed as a fairy-tale princess -, Fabien Verschaere never does himself any favours. He has developed a world that it at once playful, strange and mysterious, full of archetypal figures. Imps rub shoulders with star-studded skulls, Mickey Mouse and revisited versions of Batman dance around skeletons perched on giant birthday cakes.
He draws his inspiration from art history, daily life and pop culture pop, and has created his own personal mythology, a dreamlike world, by re-appropriating the images of childhood with humour and derision.
Fabien Verschaere painting one of the watercolours featured in the exhibition on Velin d'ARCHES® paper: