What does the acronym BFK (Rives) stand for?
A small family concern created in 1787 in Rives, in the French Department of Isère, the Blanchet de Rives paper mill became Blanchet Frères & Kléber in 1820 when brothers Augustin and Victor Blanchet joined forces with Jean-Antoine Didier Kléber.

A world-renowned paper mill!
The paper mill quickly acquired a reputation all over the world for the quality of its publishing, art and photographic papers. We often see the BFK sign in the watermarks of these papers.
Around the turn of the 20th century, BFK was one of the papers most prized by demanding photographers who prepared their own photographic papers by coating them first with albumen and then with gelatin-chloride emulsions.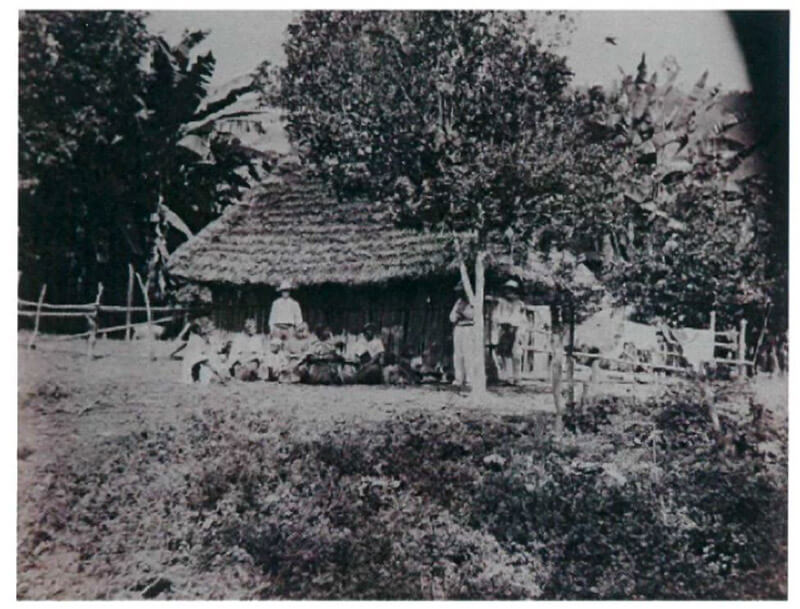 Group of Indians in front of their house, Guatemala, 1875. Vintage print on B.F.K. Rives Albumenised paper.
© Eadweard J. MUYBRIDGE
The famous British photographer Eadweard Muybridge, to whom we owe the first real decomposition of the movements of a galloping horse, was a great user of BFK Rives.
In 1956, the family firm joined forces with a number of other French paper companies to form the Arjomari group, which became ArjoWiggins in 1990. The last paper mill in Rives closed in 2011.
A reference in the world of drawing and art publishing
The famous Velin BFK Rives® paper, which is still made at the Arches paper mill, remains a byword for quality in the world of drawing and art publishing paper.
Made on a cylinder mould and available in sheets, rolls, reels and pads glued on one side for drawing, this is a paper with great mechanical strength and an unbelievably smooth feel.
It is a favourite for all kinds of drawing techniques: pencil, pastel, charcoal, sanguine crayon, graphite, felt pen and calligraphy. Its smooth surface brings out the slightest detail. The artist can obtain shadow and light effects and create contrasts.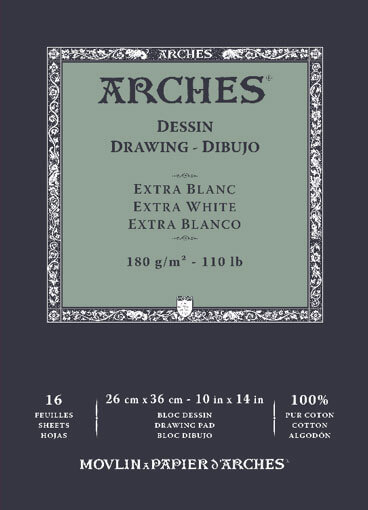 Whatever technique they use – lithography, intaglio printmaking, relief printing, linocut, letterpress, screen-printing, collotype printing, etc. – it is greatly appreciated by art publishers for its "love" of ink.
Available in a number of colours and grammages, Velin BFK Rives® paper lends itself to a wide spectrum of creative uses and finishing techniques such as blind embossing, gold foil stamping, binding and heat embossing.
More about Velin BFK Rives®