Exhibition of photographs by Bruno Paccard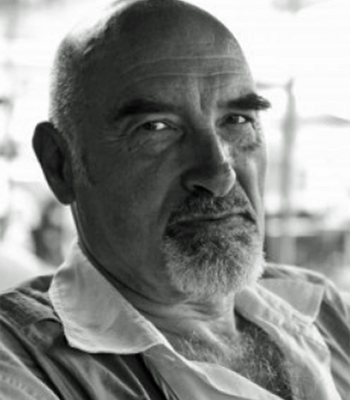 From 28 April to 16 September 2023, the Municipal Archives in Lyon are organising a retrospective exhibition of photographs by Bruno Paccard entitled "Des matières et des atmosphères" (Materials and Atmospheres).
The exhibition highlights the infinite, sensitive world inhabited by the photographer, the fruit of his intuitive contact with materials and beings in their fragility in the face of passing time. The pathway through the exhibition coherently covers its different themes, composing sober, subjective narratives in which each of the photographs, in its particular space, takes on its own existence.
Bruno Paccard is an independent photographer based in Lyon, but originally from Nice.
"I developed a love of photography when I used a hang out with a photographer on the Nice Matin newspaper in Nice where I was just a delivery boy. He set up an enlarger and some black and white developing tanks at my place, and I would go out with a Rolleiflex and photograph football teams, horse races, weddings, film stars."
For Bruno Paccard, the act of taking a photo, that ephemeral instant, constitutes a duty to record beings and materials to ward off disappearance and oblivion.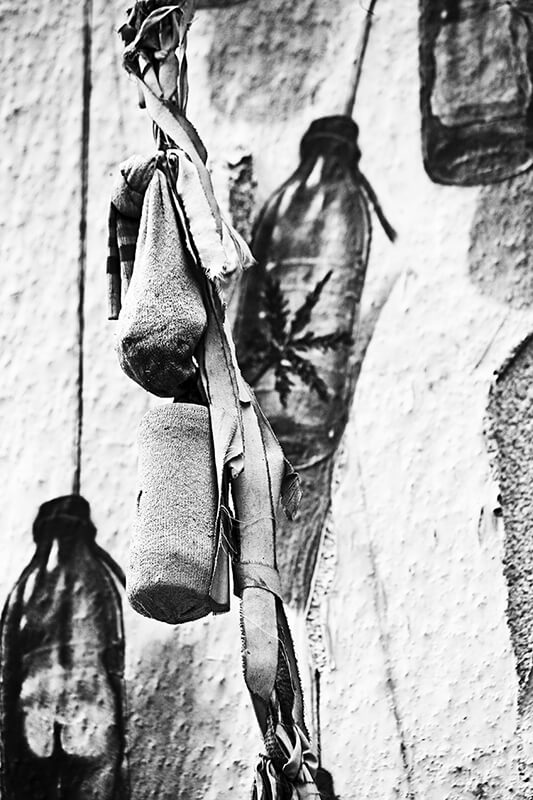 ® Bruno Paccard – Yoyo: bottle with a collage by Ernest Pignon-Ernest, 2012, Lyon, Saint-Paul prison, digital photograph printed on ARCHES® BFK Rives White 310 gsm paper.