ARCHES® special papers for photography – a long history!
As early as the middle of the 19th century, BFK Rives paper was albumenised to make positive prints from negatives. This silver printing process, invented by Louis Désiré Blanquart-Evrard in 1847, uses the albumen found in egg whites to bind the photographic chemicals to the paper.
Each photographer prepares his own albumenised paper: a sheet of good quality paper is floated in a bath containing a solution of sodium or ammonium chloride and albumen. Once it has dried, the albumenised paper is sensitised just before exposure. As the paper is thin, the prints are usually mounted on card. The presence of egg albumen gives the prints a sepia tint if they are exposed to the light for too long.
In 1851, the BFK company launched its first photographic paper.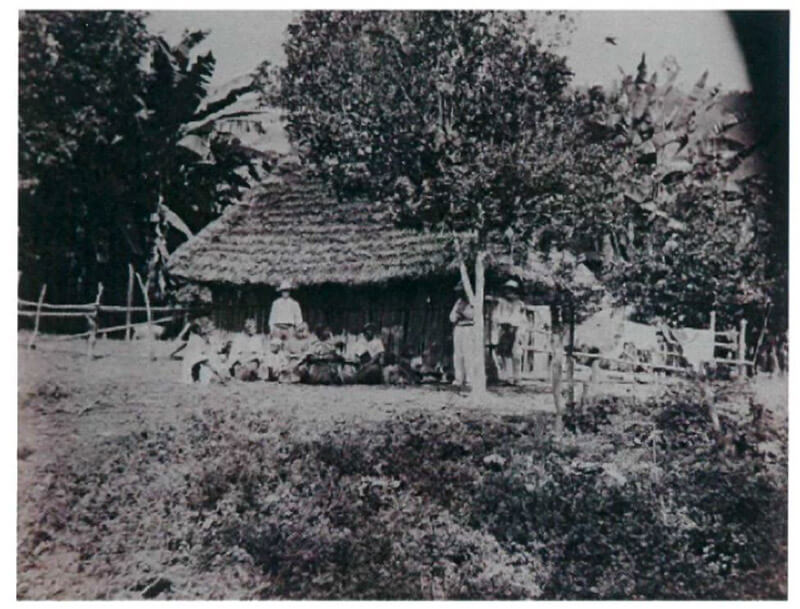 Group of Indians in front of their house, Guatemala, 1875. Vintage print on BFK albumenised paper. Mounted on card with border. Image: 17.2 x 22 cm. Mount: 27.3 x 35 cm.
Attributed to Eadweard J. Muybridge (1830-1904).
The beginnings of inkjet printing
The first photographs produced by inkjet printing date back to the end of the 1980s, with the launch of the IRIS printer, which pioneered printing on so-called "Fine Art" or "Giclée" papers.
In the 2000, ARCHES® launched the ARCHES® for Iris range on the American market, consisting of 300 gsm sheets with 4 deckle edges watermarked "Arches for Iris".
Two other ranges were brought out at the same time: ARCHES® DIGITAL PERFORMANCE and ARCHES® INFINITY.
In 2003, to adapt to ongoing technological developments, ARCHES® launched a new range: ARCHES® Digital Art & Photo. In March 2006, in France cultural products chain FNAC referenced 5 papers sold in boxes.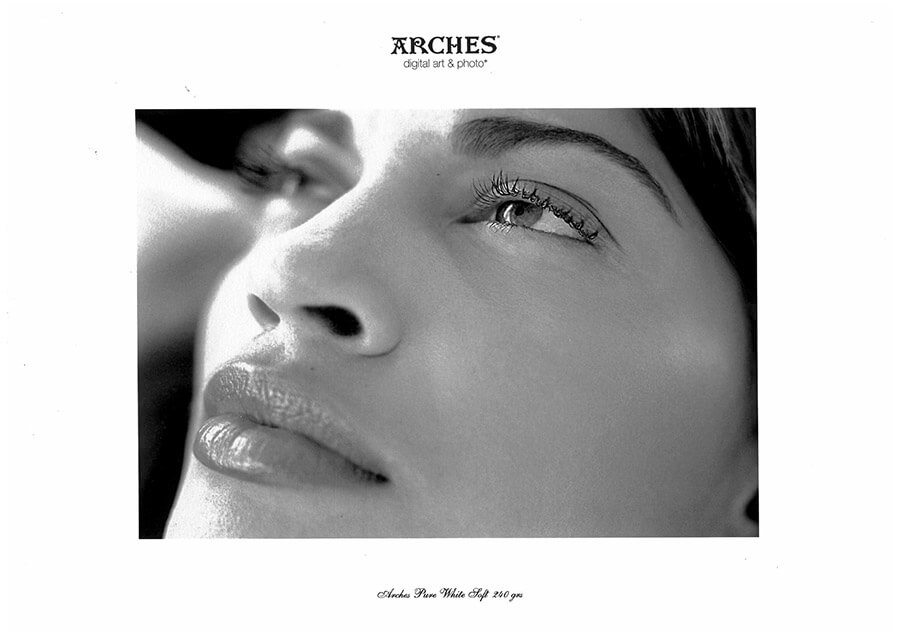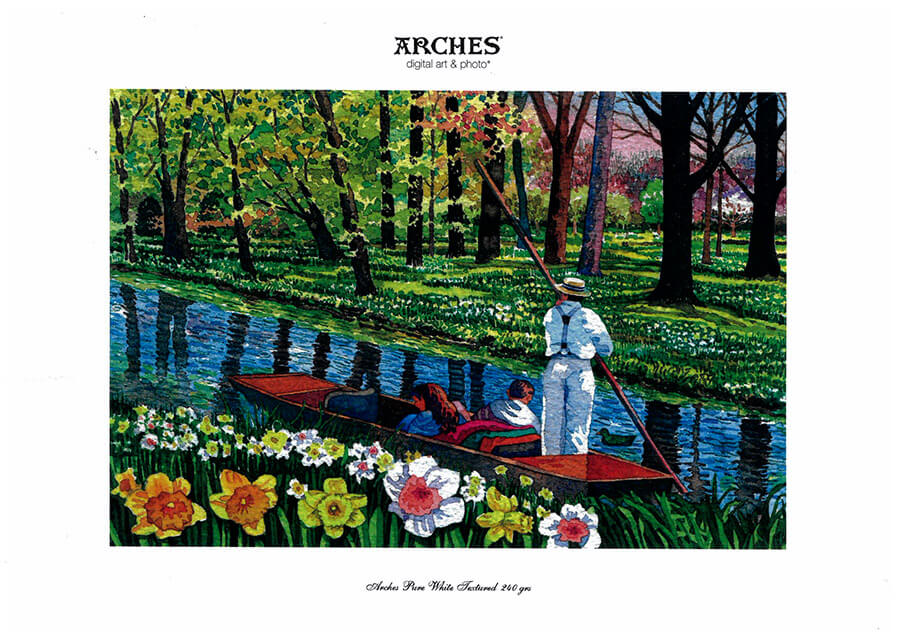 2021: launch of the brand new ARCHES® digital printing range
Today, ARCHES® is very proud to present to photographers & printmakers its new range of papers for high-end fine art digital printing.
These papers have an innovative surface coating specially developed by its research centres. These are the whitest papers on the market made on a cylinder mould without optical brighteners!
The new coating allows the printing of images with:
Increased brightness thanks to the whiteness of the paper combined with that of the coating, obtained without optical brighteners.
Excellent contrast and perfect linearity in the black and colour gradients.
Exceptionally high Colour Gamut.
Perfect D-max and definition.
Exceptionally deep blacks.
An excellent range of tones and good colour accuracy.
The Canson® Infinity range is thus enriched by 4 emblematic references.

ARCHES® 88
In traditional fine art, ARCHES® 88 is synonymous with silk screen and intaglio printing. Made of 100% cotton rag, this paper has a very smooth, velvety surface, soft and supple to the touch. The ideal paper to bring out even the finest details, it offers excellent colour accuracy thanks to its whiteness (pure white) obtained without adding optical brighteners.

ARCHES® BFK Rives Pure White and White
An iconic art publishing paper, 100% cotton rag, incomparably fine and silky to the touch, this exceptional paper confers prestige and a true aura on inkjet prints.
ARCHES® BFK Rives comes in 2 shades: a pure white obtained without optical brighteners and a natural white.
More about Arches® BFK Rives Pure White
More about Arches® BFK Rives White

ARCHES® Aquarelle Rag
The leading global reference in the world of watercolour painting, 100% cotton rag, this paper has a unique structure and texture as well as a pure white tone. Every painter will find they can faithfully reproduce the original emotion and three-dimensionality of their work.
ARCHES® digital printing papers are made on a cylinder mould in the purest tradition that characterises the Arches Paper mill:
Made from 100% cotton rag, the paper is strong and beautiful with an inimitable touch.
Made in France, in the Vosges (ARCHES® is a Living Heritage Company (Entreprise du Patrimoine Vivant).
A unique, harmonious, natural grain.
OBA-free to prevent discolouration of the paper and ensure the original colours are preserved for generations.
These papers meet the most demanding requirements in terms of resistance to aging as they have been developed to meet the expectations of art galleries and museums and to comply with the ISO 9706 preservation standard.
They give art reproductions and photographs a luxury rendering and a unique, unequalled character. They enable artists to print works that are faithful to the original.