Didier Clad exhibition in Ribeauvillé
A new exhibition of Didier Clad's work is running at the Cave de Ribeauvillé (France, Alsace region) from 28 June to 31 September 2023.
For this exhibition, the artist is presenting works from his studio as well as works created specially for this event.
"For this exhibition I didn't just want to exhibit my works – I also wanted to create some new ones linked to the theme of wine and vines."
In the red sandstone wall of the entrance hall, there is a carving of Bacchus, the Roman god of wine. This bas-relief immediately inspired a series of intaglio prints entitled the "The Bacchus series". The series consists of colour prints on 300 gsm Velin d'ARCHES® paper, each one a unique work.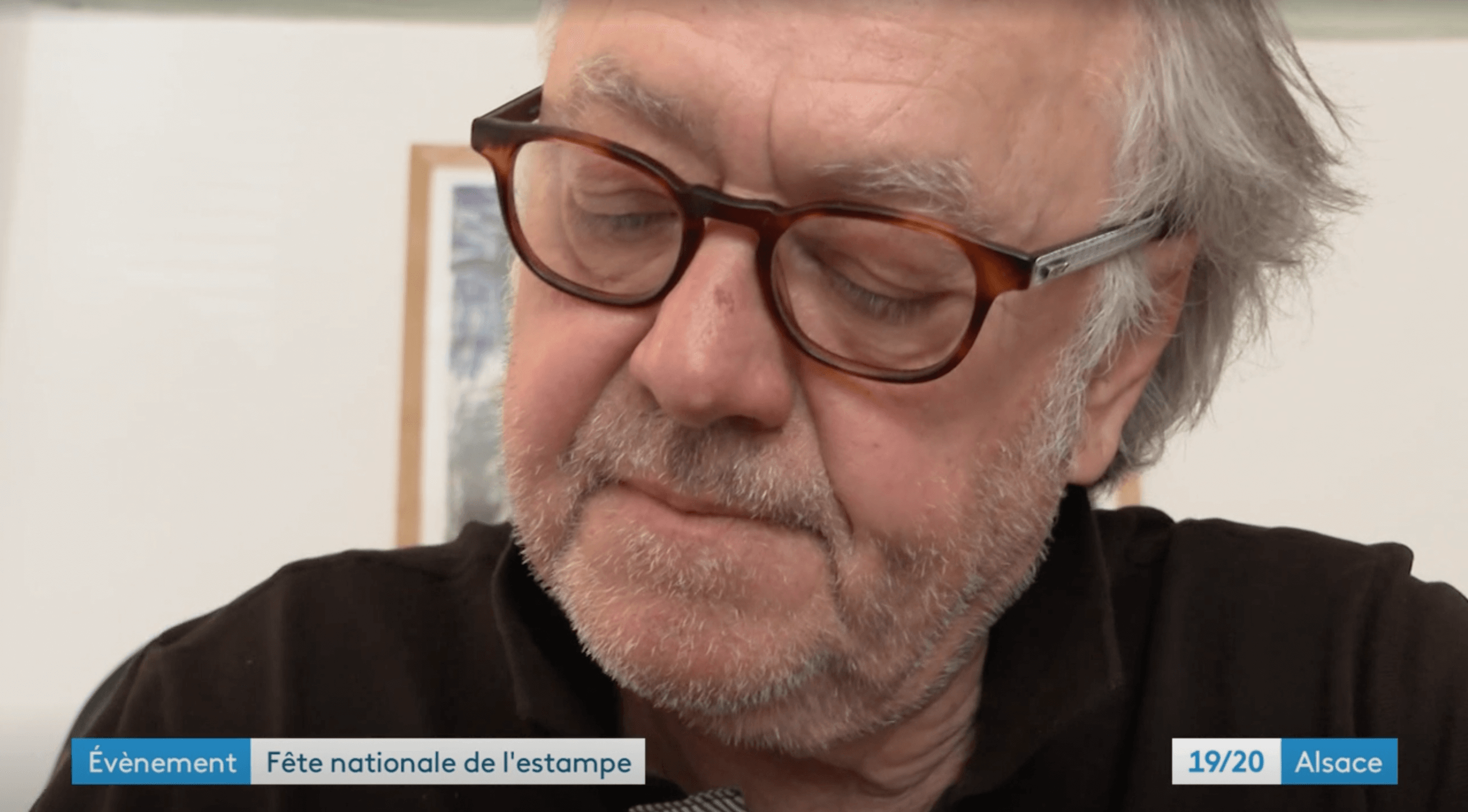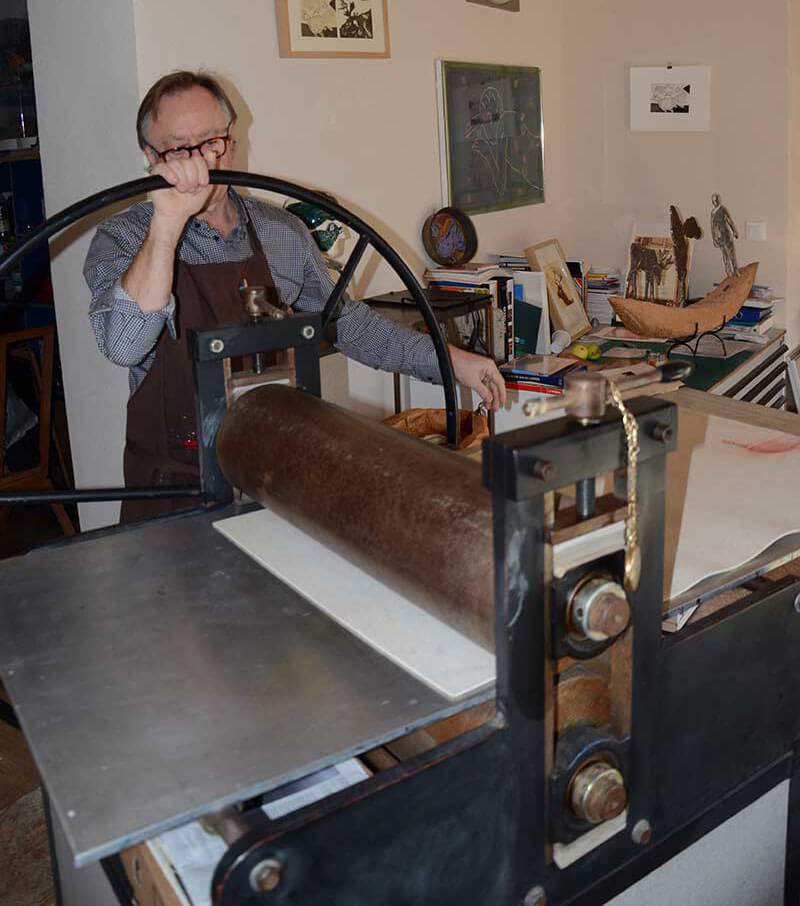 "I am like a winemaker: I mature and then I press my prints.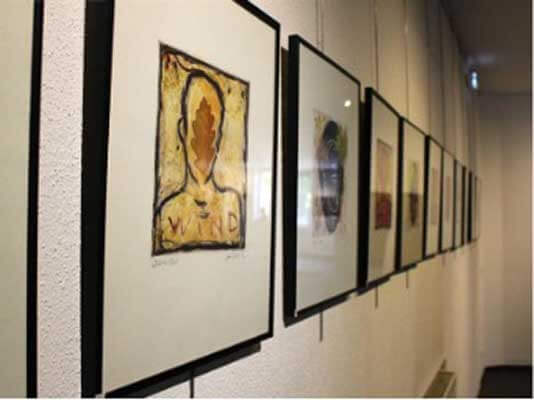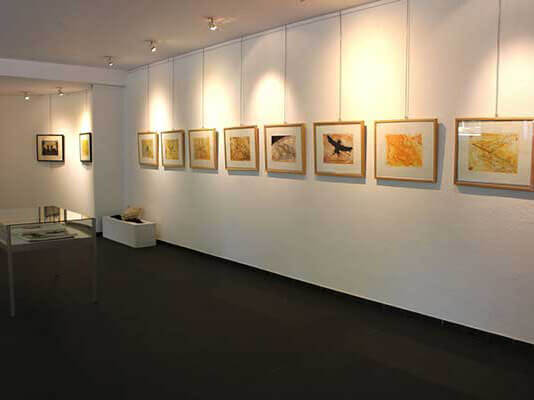 ©Didier Clad. Series of colour prints, 40 x 50 cm, on Velin d'ARCHES® paper
The artist also pays tribute to Tom Borocco, the great Alsatian Master Lithographer who died in 2021. He has produced a limited edition of thirty copies on 32 x 55 cm, 300 gsm Velin d'ARCHES® paper, stamped with the name of his studio and signed by him.
Also on display for the first time are four stone lithographs made in autumn 2020.
Didier Clad
Didier Clad is a plastic artist and intaglio printmaker based in Kruth, Alsace for thirty years who has won several awards, including the Haut-Rhin Prix des Métiers d'Arts for intaglio printmaking in 2000 (SEMA, Paris).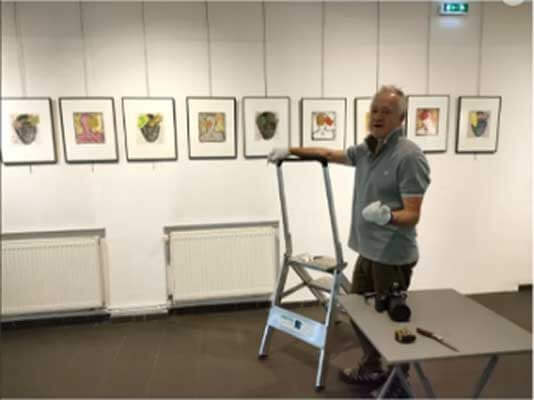 ©Didier Clad.
His prints are collected by numerous print departments in France. The great majority of his prints made over the last twenty-five years are held by Strasbourg's National University Library.
He is a true "producer of images" who is expanding his practices to take in new technologies, using digital techniques such as computer-assisted drawing and image manipulation alongside the ancient techniques of engraving and printing. He is also concerned to preserve existing know-how by enriching it and interested in different sources and the most modern movements.