Gérard Garouste retrospective at the Centre Pompidou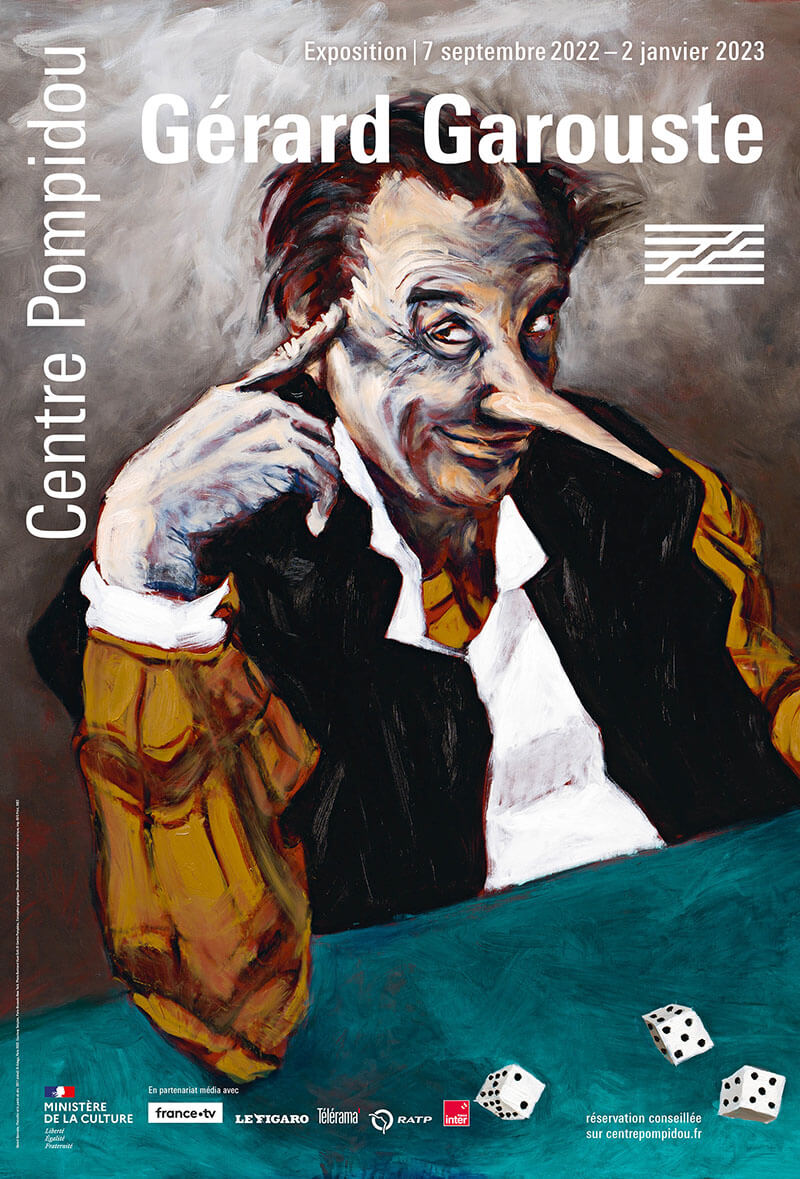 From 7 September 2022 to 2 January 2023, the Centre Pompidou is devoting a major retrospective to Gérard Garouste, one of France's most important contemporary painters.
The exhibition presents 120 important works by the artist along with graphic works for which the preparatory studies were done on Velin d'ARCHES® and Velin BFK Rives® paper.
Gérard Garouste was born in Paris on 10 March 1946. His gift for drawing became evident at a very early age.
The influence of his wife, Elizabeth Rochline, played a decisive role in his discovery of modern and contemporary art. They met in 1964 and married first in a civil ceremony, only having a religious ceremony in 2014 after he converted to Judaism. Together they created an association named La Source in 1991, whose aim is to help children in difficulties grow and thrive through artistic activities.
In 1967, he went to the Beaux-Arts de Paris, the school of fine arts, and worked in the studio of painter Gustave Singier. His discovery of the work of Jean Dubuffet and his collection of Art Brut (Raw Art) exhibited at the Musée des Arts Décoratifs in 1967 inspired his own first exhibition in Paris in 1969.
The 1970s and the early years of the 1980s would be marked by a number of crises and internments due to his bipolar disorder.
Gérard Garouste shows his work in the world's most prestigious venues, in New York, Rome, New Delhi, among others. An exhibition was even devoted entirely to his work at the Centre Pompidou in Paris in 1988.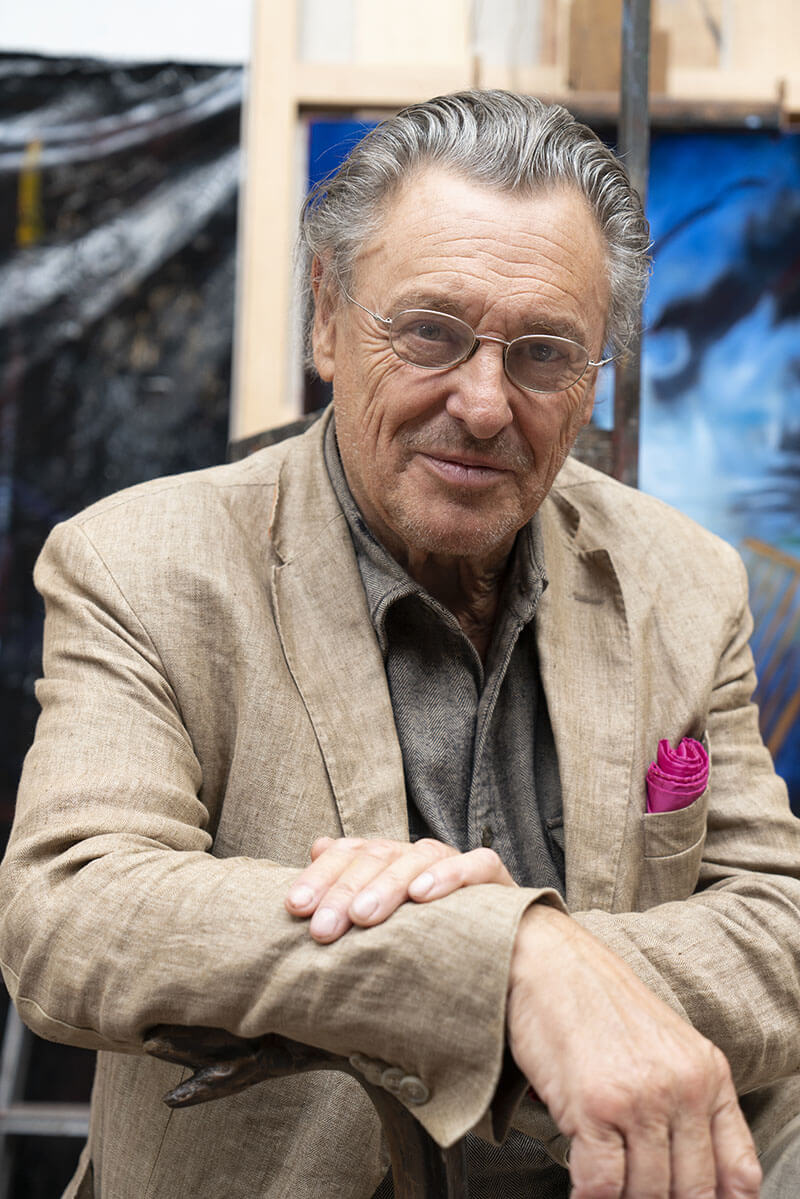 "I like the idea that we represent one thing and we talk about another."
Gérard Garouste
Views from the exhibition 2/30 The Ingenious Hidalgo Don Quichotte of La Mancha, 1998
Preparatory works on Velin d'ARCHES® and Velin BFK Rives® paper.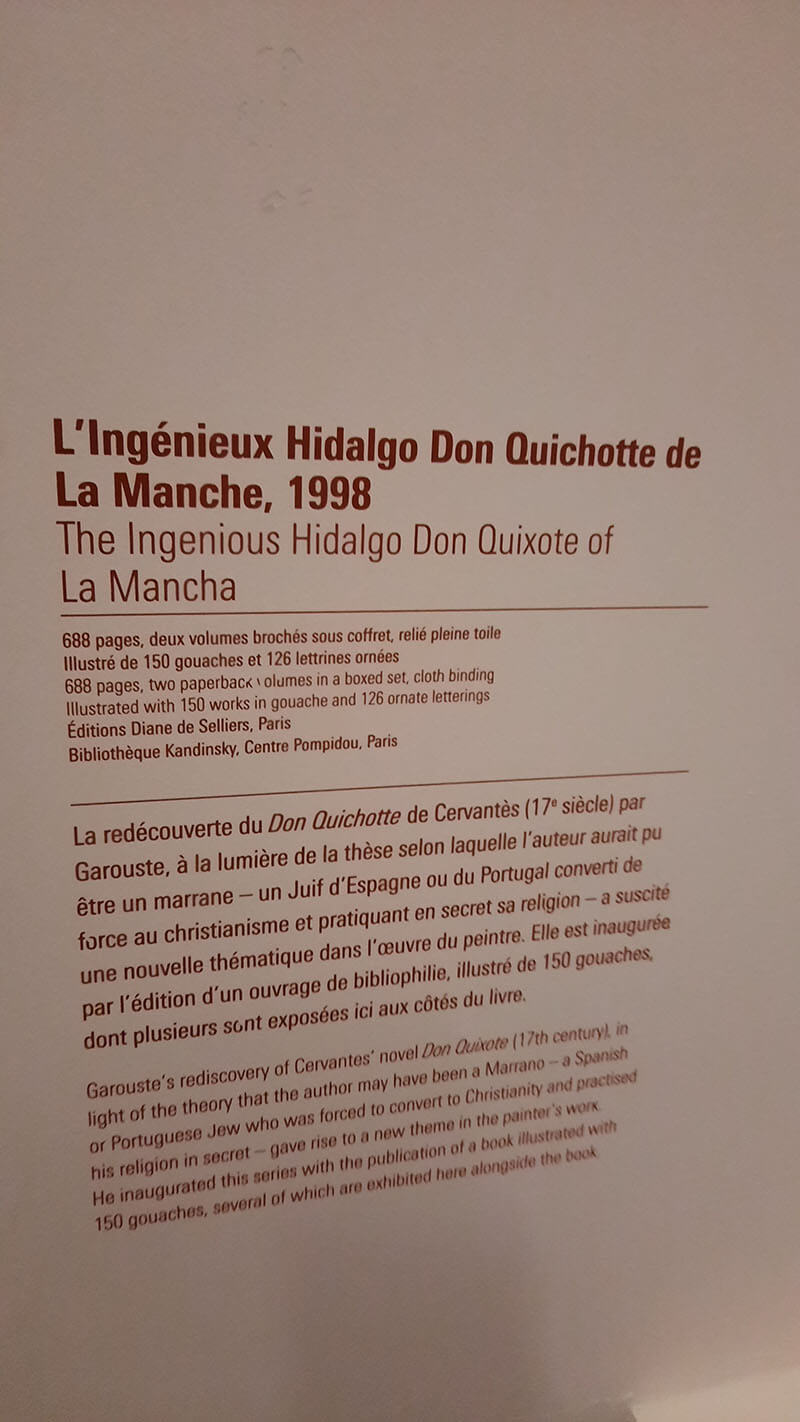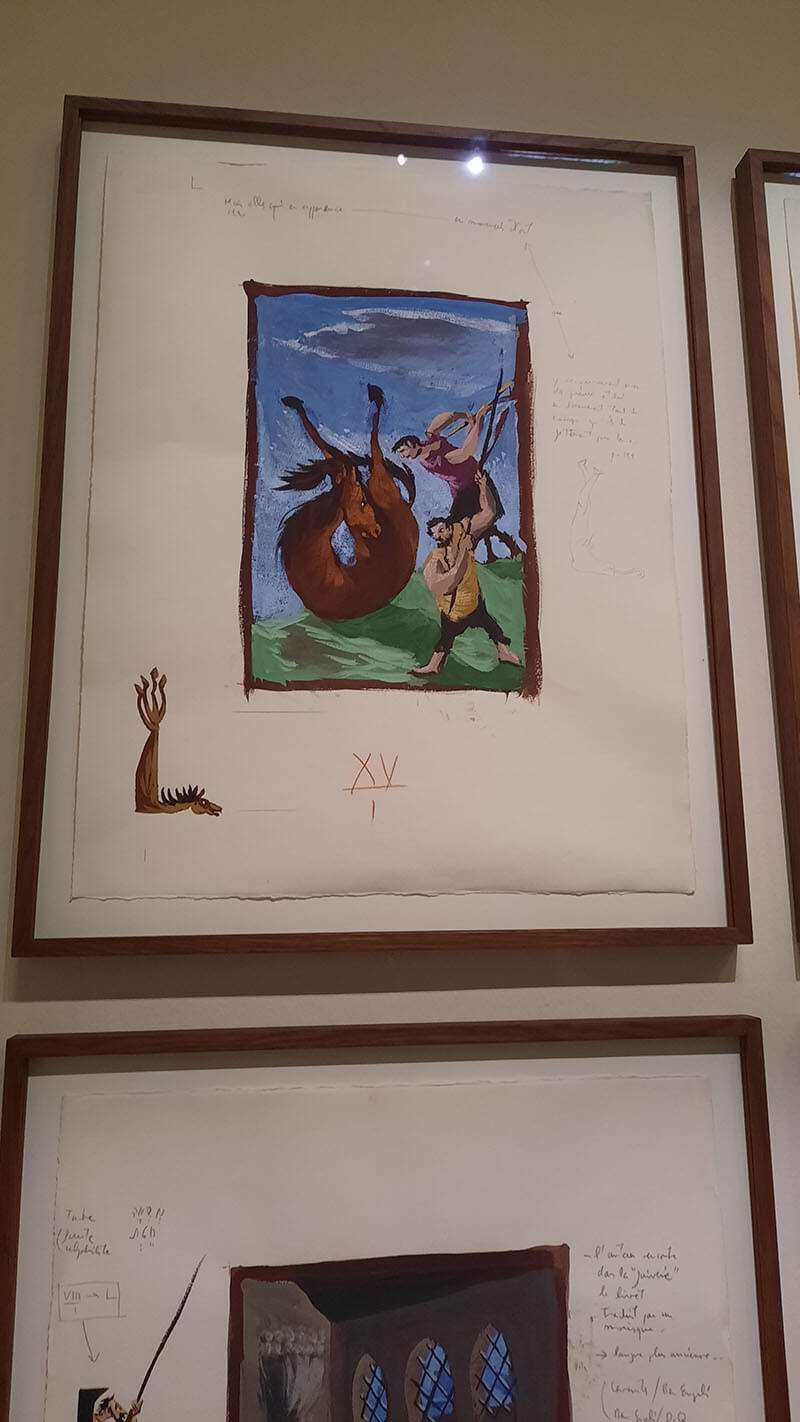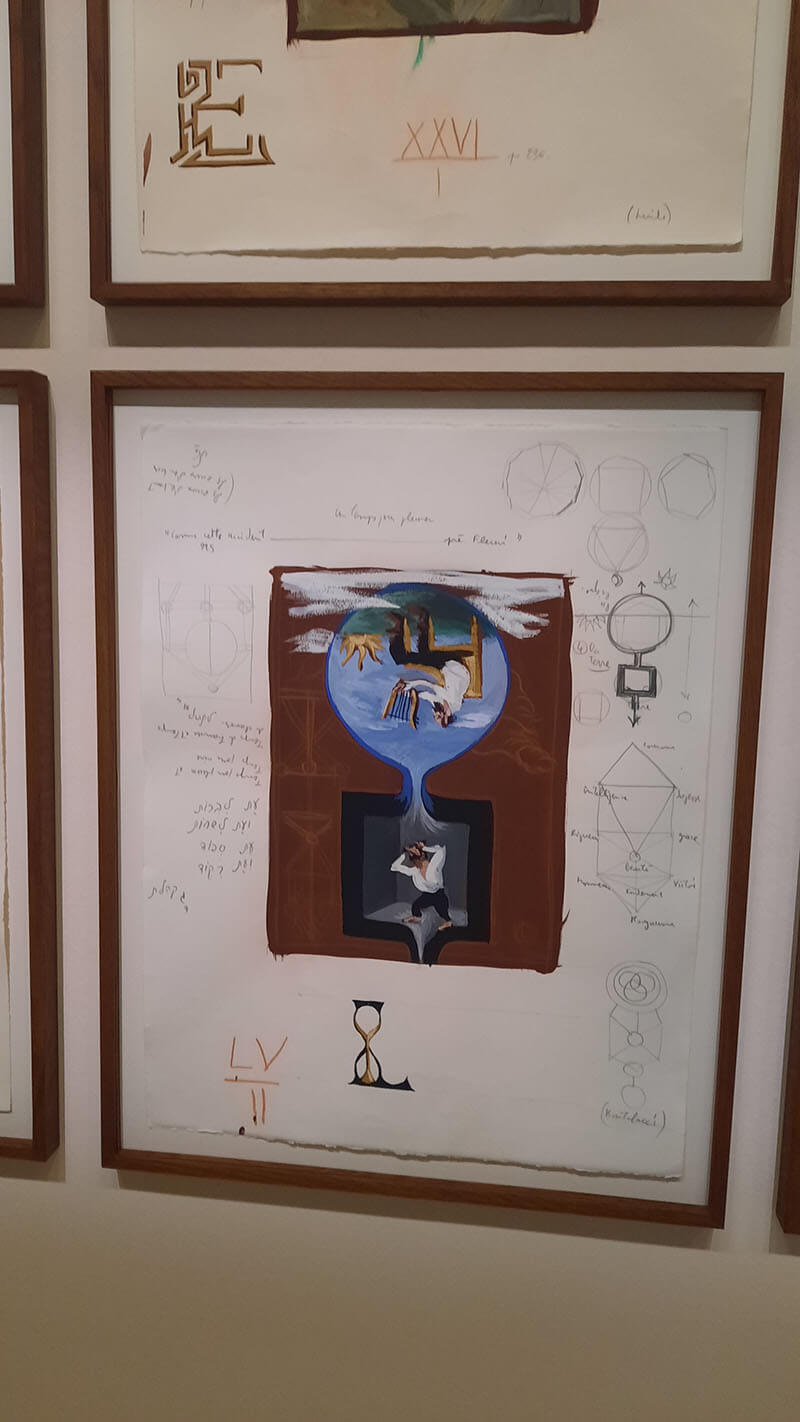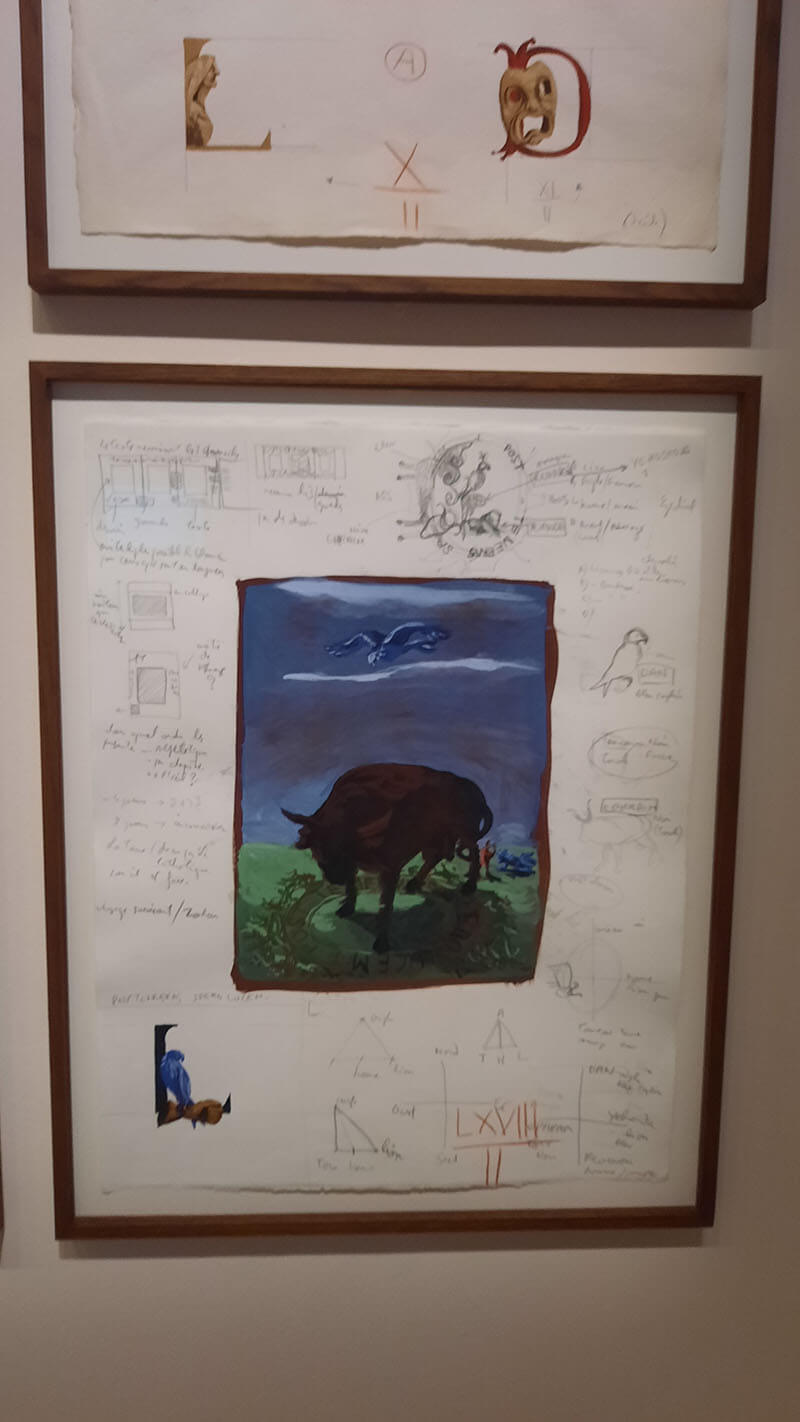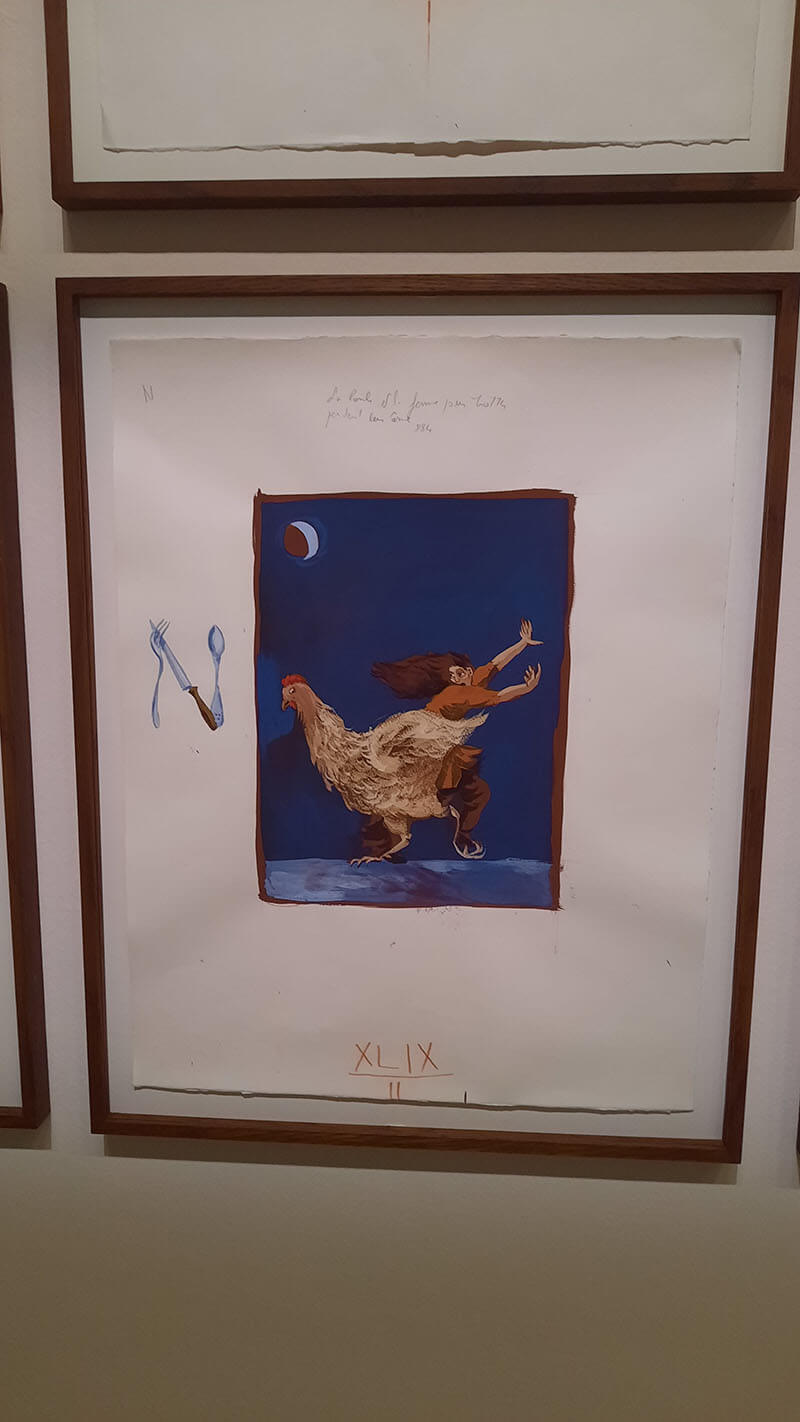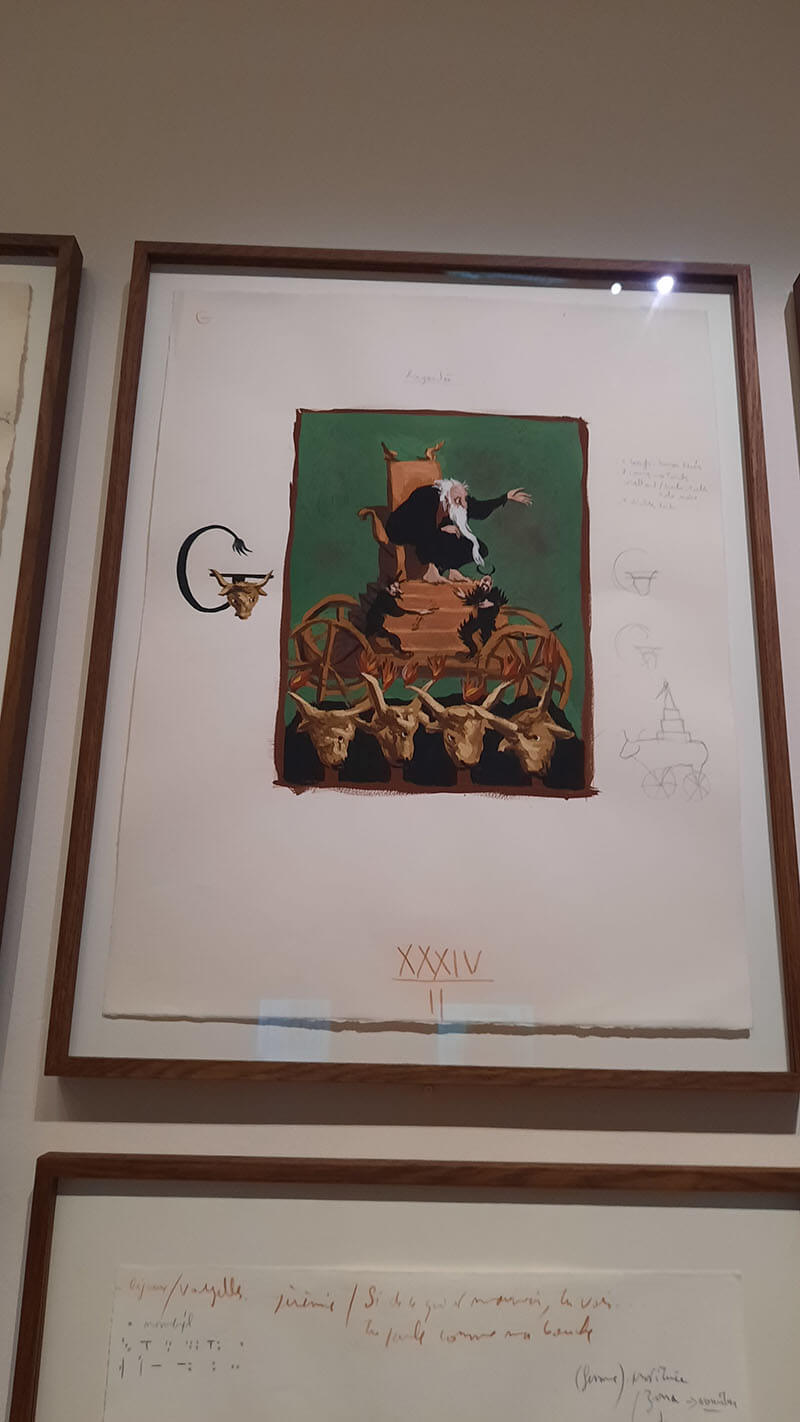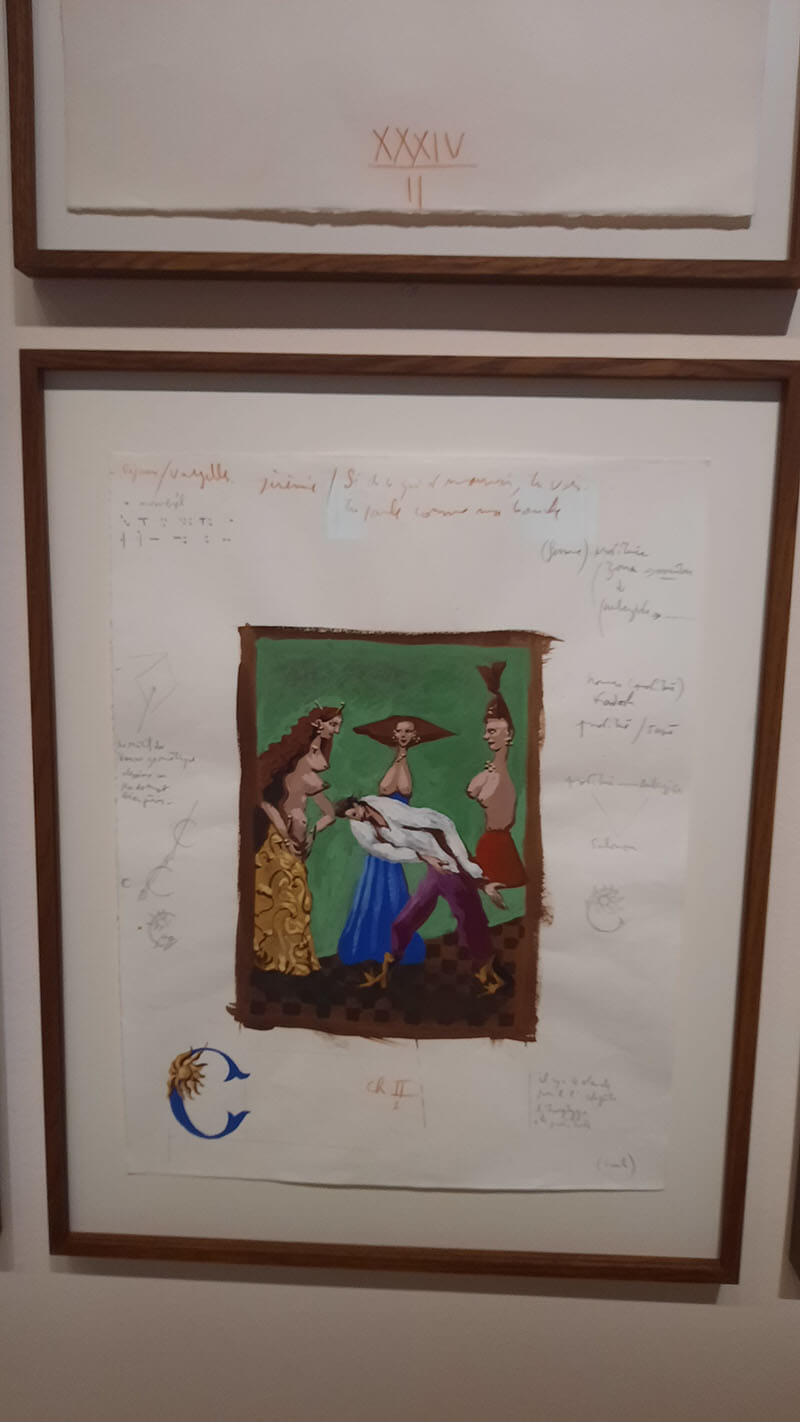 Views from the exhibition 29/30 Preparatory studies for the Haggadah book, 2000-2001
10 works in gouache on Velin d'ARCHES® and Velin BFK Rives® paper.