"Grabados d'hier et d'aujourd'hui"
The "Pointe & Burin 2023" exhibition entitled "Grabados d'hier et d'aujourd'hui" will run from 25 May to 17 June at the Fondation Taylor in Paris. This year's exhibition is devoted to the Hispanic world and puts a spotlight on contemporary printmakers whilst paying tribute to their predecessors.
The exhibition's guest of honour is Pablo Flaiszman. He will be accompanied by eleven Spanish and Latin American printmakers: Carlos Lopez Juan de Nubes, Consuelo Barbosa, Fernando Aceves Humana, Gloria Alonso, Jose San Martin, Leon Garreaud de Mainvilliers, Maria Chillon, Miguel Condé, Raúl Villullas and Ximena de Leon Lucero. About twenty other printmakers will also be present.
Pablo Flaiszman
Pablo Flaiszman was born in Buenos Aires, Argentina on 8 August 1970 and it was in his country of origin that he studied painting with Luisa Reisner. In 1997 he was introduced to engraving and printmaking by Alfredo de Vincenzo. In 2000, he moved to Paris where he continued his artistic research. After sharing studios with other artists like Bo Halbirk and Sylvie Abélanet, he set up his own studio in the 18th arrondissement in 2015.
Using the aqua fortis and aquatint techniques, Pablo Flaiszman makes prints that rely on contrasting effects of shadow and light. His images are scenes from everyday life, in which he creates an enigmatic atmosphere eerily reminiscent of the crime novel. Self-portraits are another of his favourite themes.
He has received numerous prizes, and since 2010 his work has been featured in numerous solo, duo and collective exhibitions all over the world. He has works in collections in Europe and Latin America.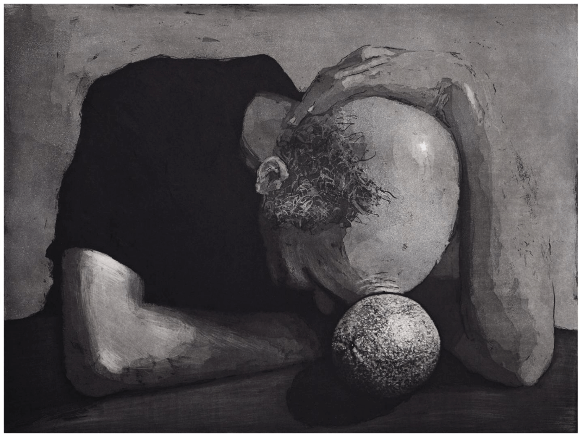 Pablo Flaiszman – Self-portrait with grapefruit – Aqua fortis, aquatint 60 x 80 cm – 2023
In addition, the exhibition will be honouring Francisco Goya and José Hernández. Works by other masters of printmaking will also be on display: Jusepe de Ribera, Luis Felipe-Vicente Jou i Senabre, alias Louis Jou, Rodrigo Barrientos and Enrique Marin.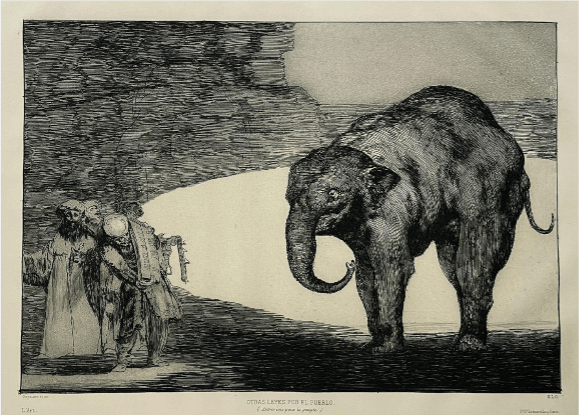 Francisco Goya – Otras leyes por el pueblo – Aqua fortis, aquatint, burnisher and dry point – 24 x 35 cm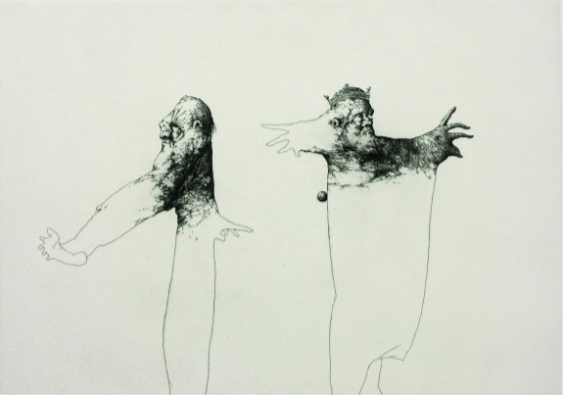 José Hernandez – Grotesque – Aqua fortis – 35 x 50 cm – 1999
The two new subscriber prints for 2023 will be produced by Pablo Flaiszman and Raúl Villullas.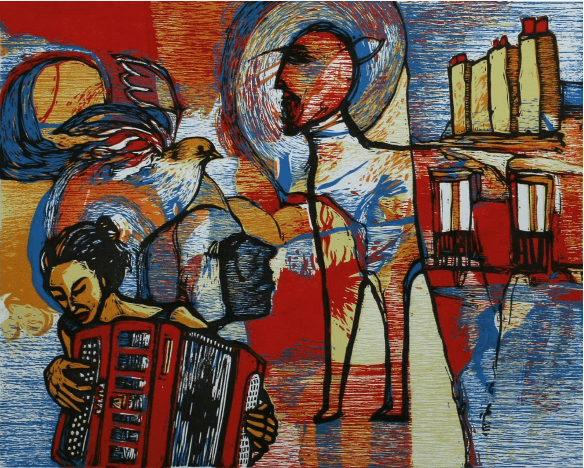 Raúl Villullas – Le chant des oiseaux – Block print – 24 x 30 cm – 2023
ARCHES® is a partner of this event, through its distributor Antalis.