Jennia Aponte, the art of collage
Jennia Aponte is an artist who excels in the art of collage. She selects and meticulously assembles fragments of stories to tell another story and explore the infinite possibilities of the imagination.
It is a passion that Jennia has been cultivating from a very young age, ever since she fell in love with paper dolls and the captivating world of collage. She would spend hours carefully picking out and assembling old photos, letters and newspaper cuttings to put together compositions full of imagination and whimsy.
Convinced of her creative potential, her mother encouraged her to pursue her interest, accompanying her to stationery shops and flea markets, where Jenna would find real treasures and lots of materials for her collages. As she grew up, her passion for collage developed and intensified.
In collage Jennia found a way of expressing her thoughts, emotions and ideas in a truly unique and visually arresting way. Collage became a meditative practice for her. It allowed her to escape into a world of creativity, where there was no boundary between reality and imagination. The process itself encouraged her explore and experiment, to push the boundaries of traditional art techniques and let in the unexpected.
Jennia Aponte's work is an homage to beauty and to the meaning of things that people have forgotten or thrown away. She uses her art to create a bridge between the past and the present and celebrates the infinite possibilities of the human imagination.
Jennia Fredrique Aponte (@jenniafredrique) • Instagram photos and videos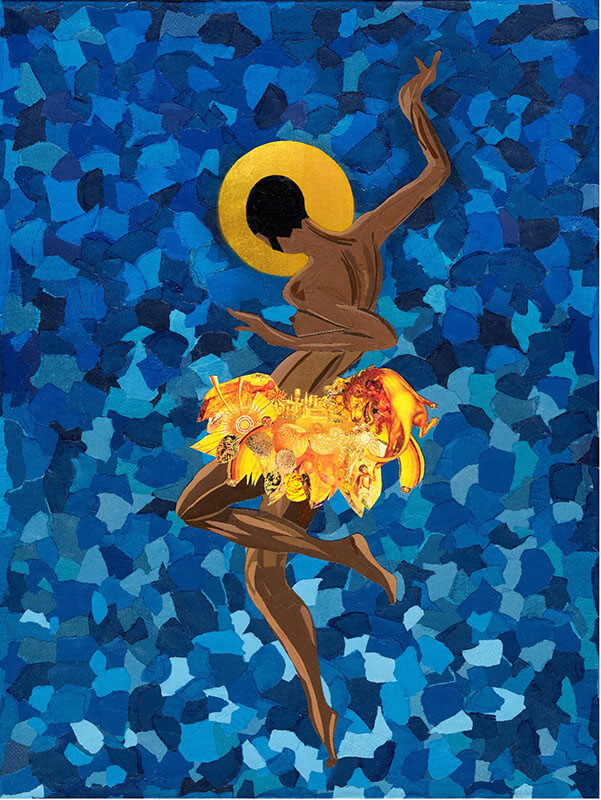 © Jennia Aponte – Saint Josephine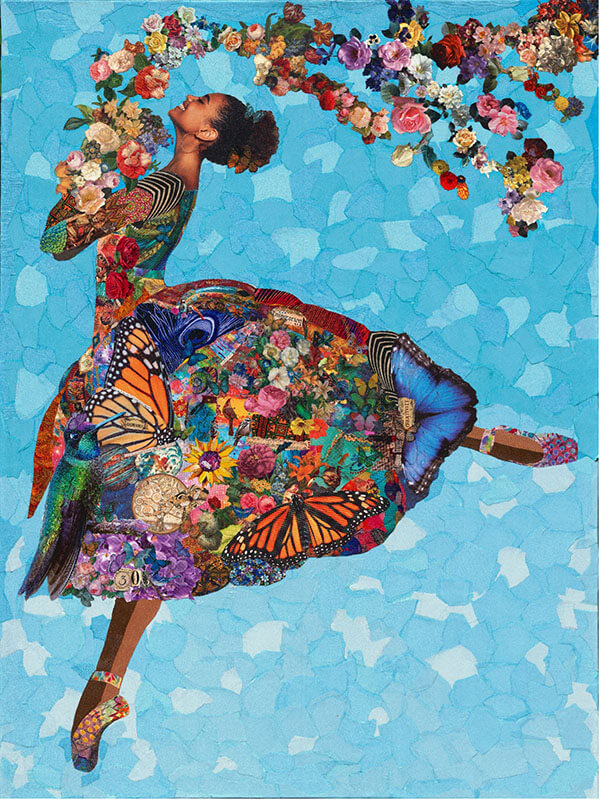 © Jennia Aponte – Floral Butterfly
Jenna Aponte prints her work on ARCHES® BFK Rives Pure White paper
"The exceptional quality and texture of ARCHES® BFK Rives Pure White enhances my prints. It draws out the details and the colours and gives a very faithful rendering of the original picture. The paper's conservation properties ensure that my prints will have a long life, preserving the integrity and beauty of my work. Choosing this paper is evidence of how I always strive for excellence and pay attention to detail, because it can help increase the value of my works and make them into collector's pieces. The exceptional feel and refined look of the paper brings out the best in my work. It allows me to make a strong impression on the public and potential buyers."
ARCHES BFK RIVES® Pure White (Digital print) – Arches Papers (arches-papers.com)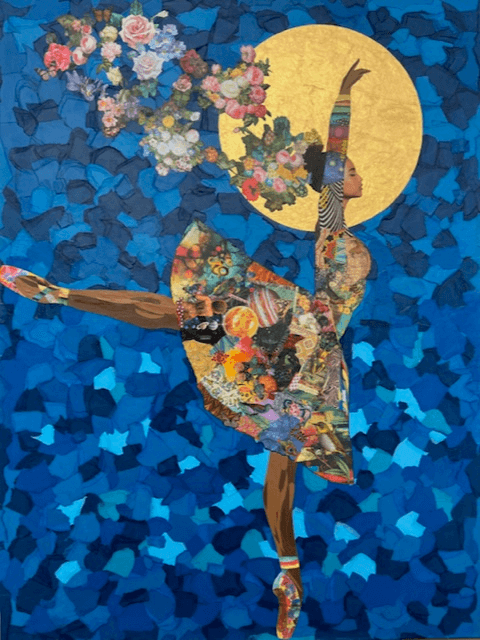 © Jennia Aponte – Street Faerie
© Thomas Editions – Inkjet print on ARCHES® BFK Rives Pure White paper

The Thomas Editions lab certified by Canson® Infinity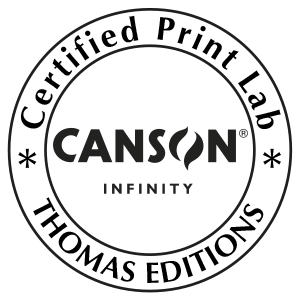 Von Thomas, founder of the Canson® Infinity-certified Thomas Editions laboratory, specialises in custom printing producing museum quality prints. With his acute sense of detail and passion for excellence, Von tells us how he chooses the ideal paper to give life to his customers' art works:
"Once I've identified what my customer's needs are, whether it involves scanning and printing to create art reproductions or producing the prints for a photo exhibition, for a professional environment or for private use, the most important next step is the choice of the paper. I always tell my customers that I let the image tell me what it wants to be printed on. I might try several papers with the image, to see which one does it justice the best. When it first came out, I tested Arches® BFK Rives® Pure White paper with a few images and I just fell in love with it. I've got several customers in the art printing field, and before Arches® BFK Rives® Pure White came out, a lot of them were using Canson® Infinity PrintMaKing Rag. But with the arrival of Arches® BFK Rives® Pure White, I discovered a magnificent, very sexy paper capable of producing deep blacks and brilliant whites, which is a distinct advantage for some images. I don't know how many of my customers know that I am a certified print lab; what they do know is that at Thomas Editions, they've found a printer with 46 years of experience who is also an artist and a photographer and who is an expert not only in digital printing, but in digital production in general and who is always seeking perfection."
Jenna Aponte is well aware of Von Thomas's professionalism and she has every confidence in him to print her works.
"The fact that Von uses ARCHES® BFK Rives Pure White paper allows him to faithfully reproduce my artistic vision and to capture the very essence of my creations in a print form that truly reveals all of their beauty."
Best Fine Art Giclee Printing Services in Los Angeles | Thomas Editions