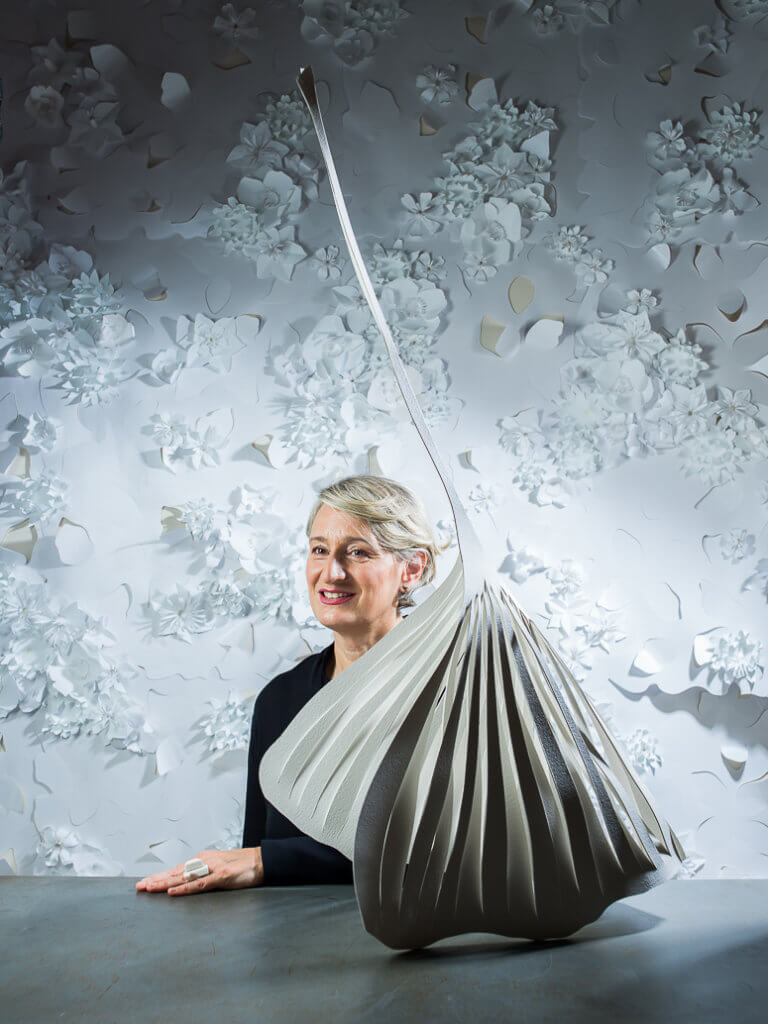 It was during her training in industrial design at ENSAAMA Olivier de Serres, where she graduated in 1989, that Marianne Guély discovered and tamed paper, which would become the signature material for her creations.
Working first as a freelance designer, her expertise in using objects and space as a territory of expression for brands was sharpened when she joined forces with the Cent Degrés agency.
In 2004, she was elected "Talent de l'originalité" at the Centre du Luxe et de la Création Summit. A year later, Marianne Guély designed and made an installation for Baccarat for the Designers Days, which would boost her artistic career and encourage her to open Studio Marianne Guély in rue de Provence, Paris in 2007.
Creative and with a perfectionist streak, she has passed on her passion to the teams that she works with to create, with delicacy and poetry, what are genuine works of art for scenography or window decoration projects for the most prestigious luxury goods houses around the world.
Baccarat, Christofle, Cartier, Christian Dior, Chaumet, Yves Saint Laurent, Roger Vivier, Van Cleef & Arpels: they have all entrusted her with the job of enhancing their brand image through paper art.
"Touching and gazing at paper is restful and soothing for my clients. That's why, above all, I seek out warm, natural materials that generate this type of feeling of well-being. I find papers that are soft to the touch particularly pleasing, especially cotton-based papers."
In 2018, the monumental "Les Pétales Place Vendôme" installation, a decoration made of ARCHES® created for the Mikimoto boutiques around world, was awarded a prize at the Japan DSA Design Awards in Tokyo.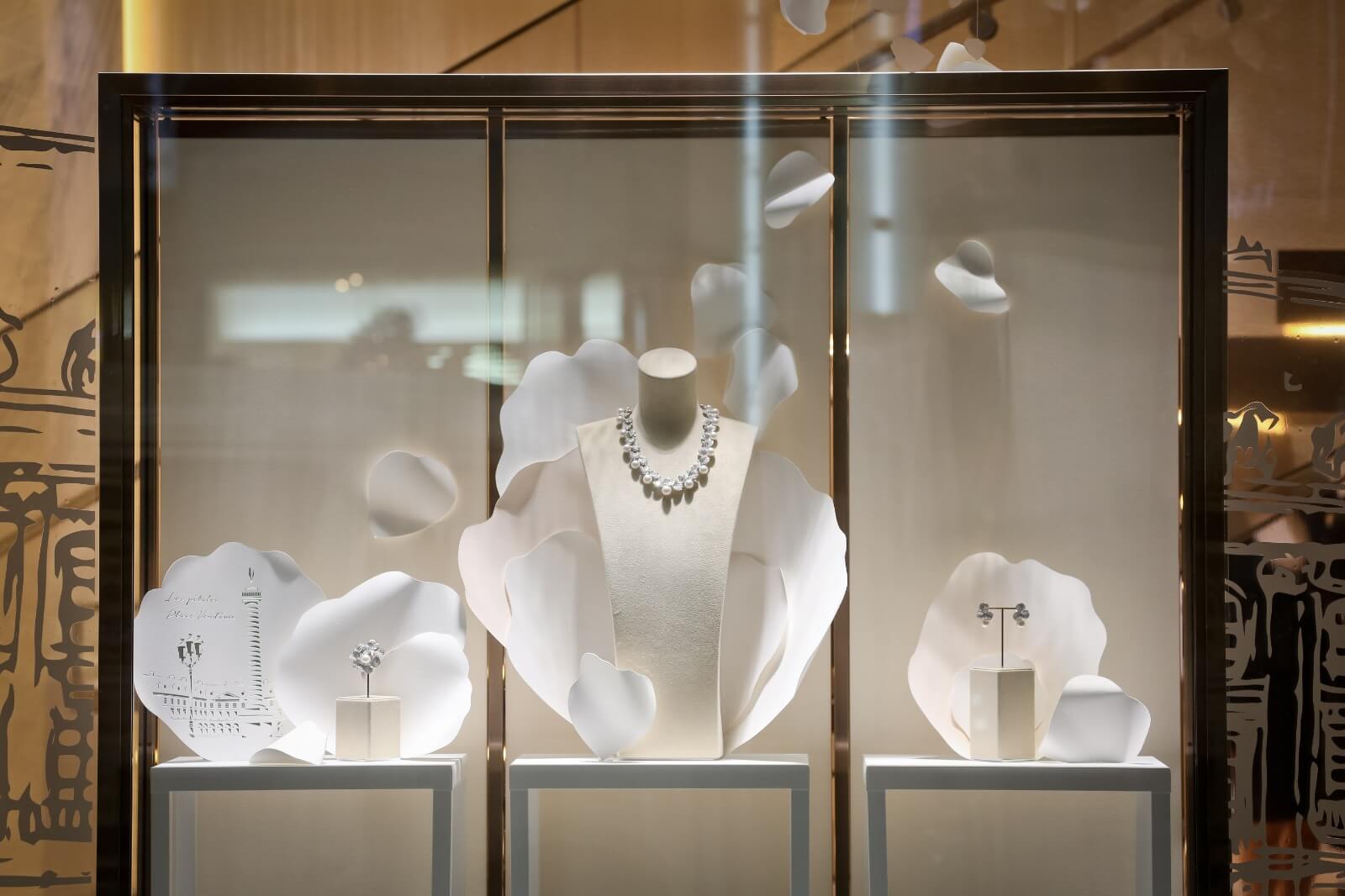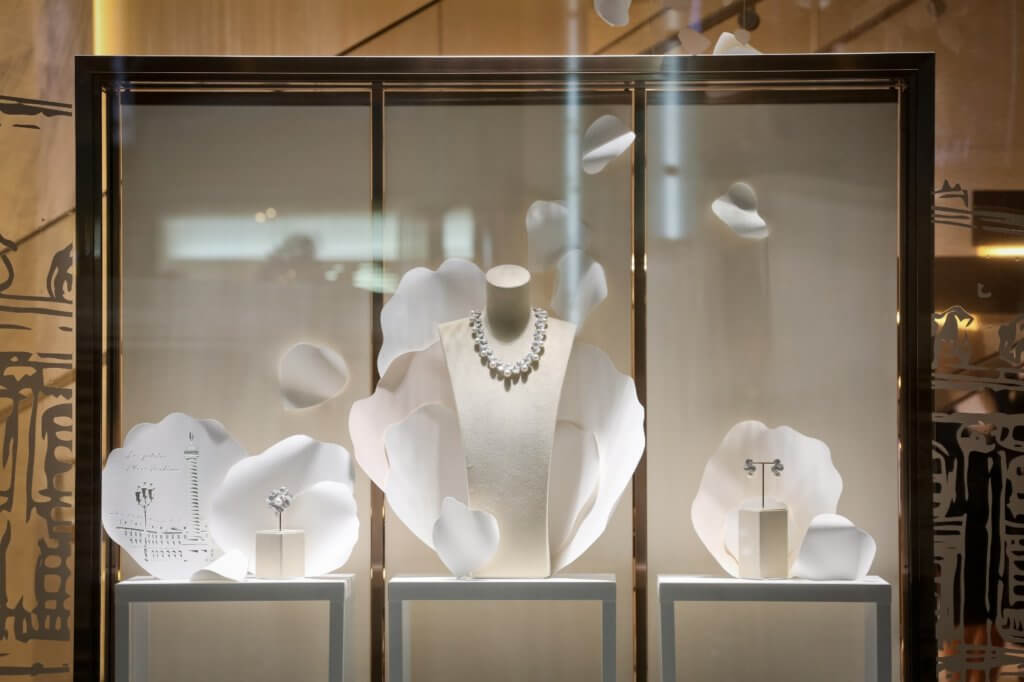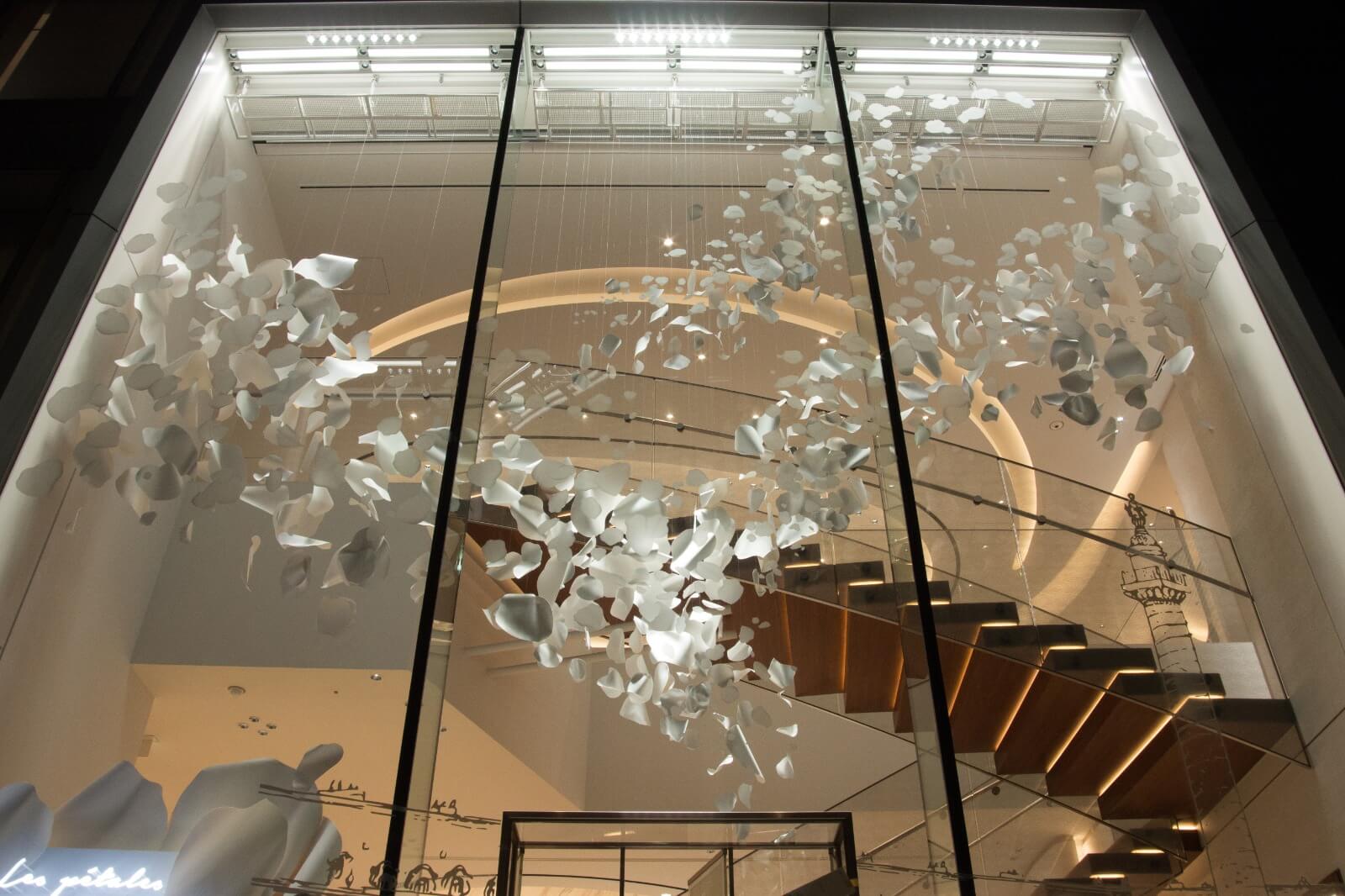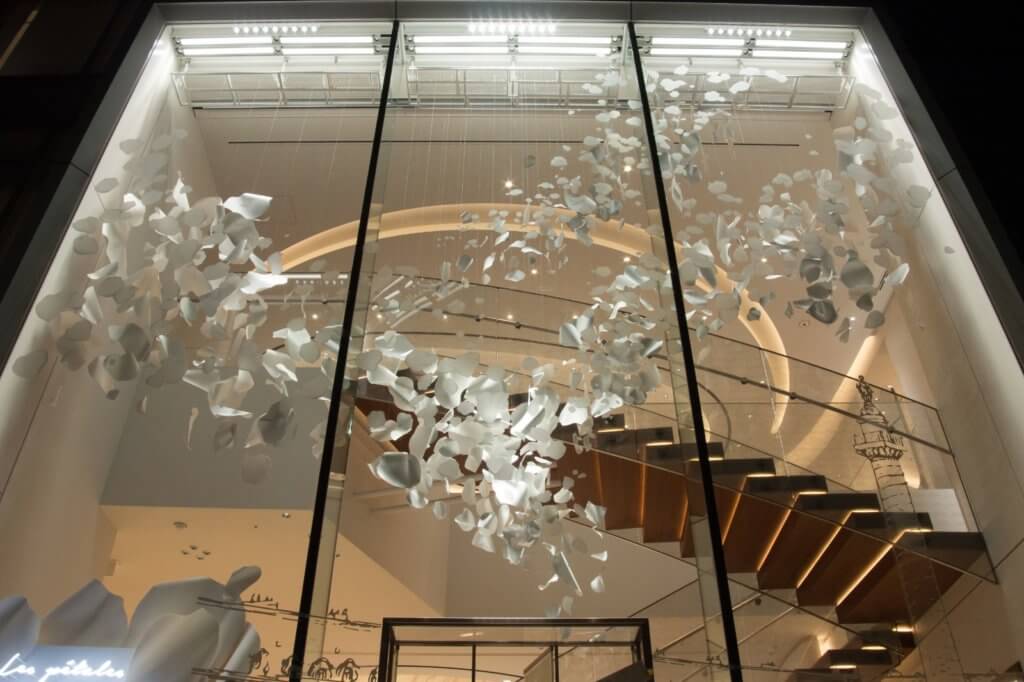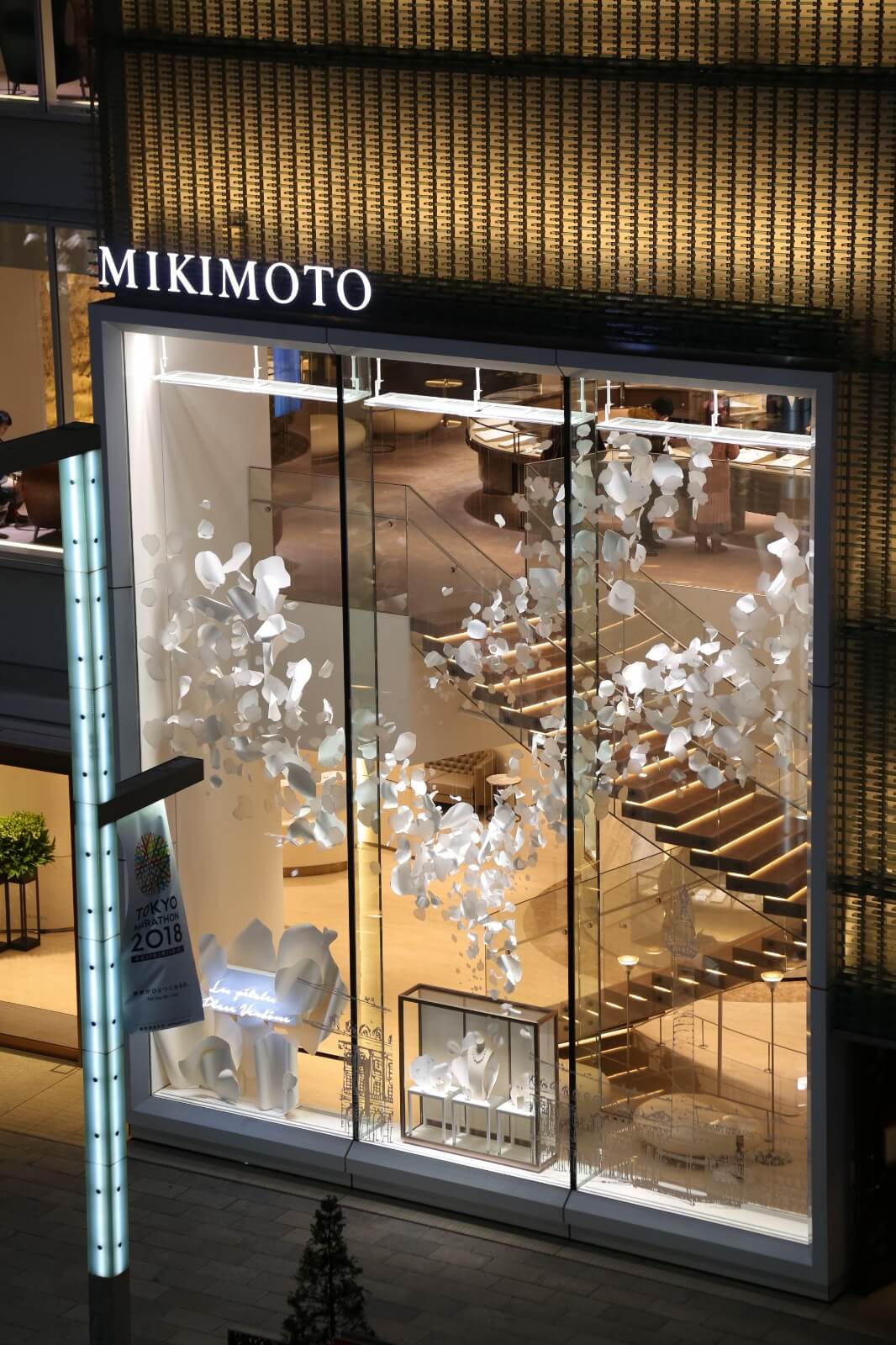 Installation measuring 7 m x 8 m created to launch the new "Les Pétales Place Vendôme" jewellery collection at the Mikimoto building in Tokyo (Ginza district).
(photo : Hisashi Miyakawa).
On a perpetual quest for new materials or little-known techniques, Marianne Guély draws inspiration from her travels. She expertly combines traditional know-how with innovative techniques and explores the properties of paper with an insatiable curiosity and seemingly boundless inspiration. Her creations tell stories in origami, sculptural forms or scenographies that combine the precision of the infinitely small with more extravagant large-scale effects.
In 2019, she received the Prix des Lumières awarded by I2RP, the Institute that promotes the prestige of Paris, City of Lights.
Recently, Michelin-starred chef Anne-Sophie Pic called upon the know-how and creativity of Studio Marianne Guély to decorate her London restaurant in collaboration with Bruno Moinard.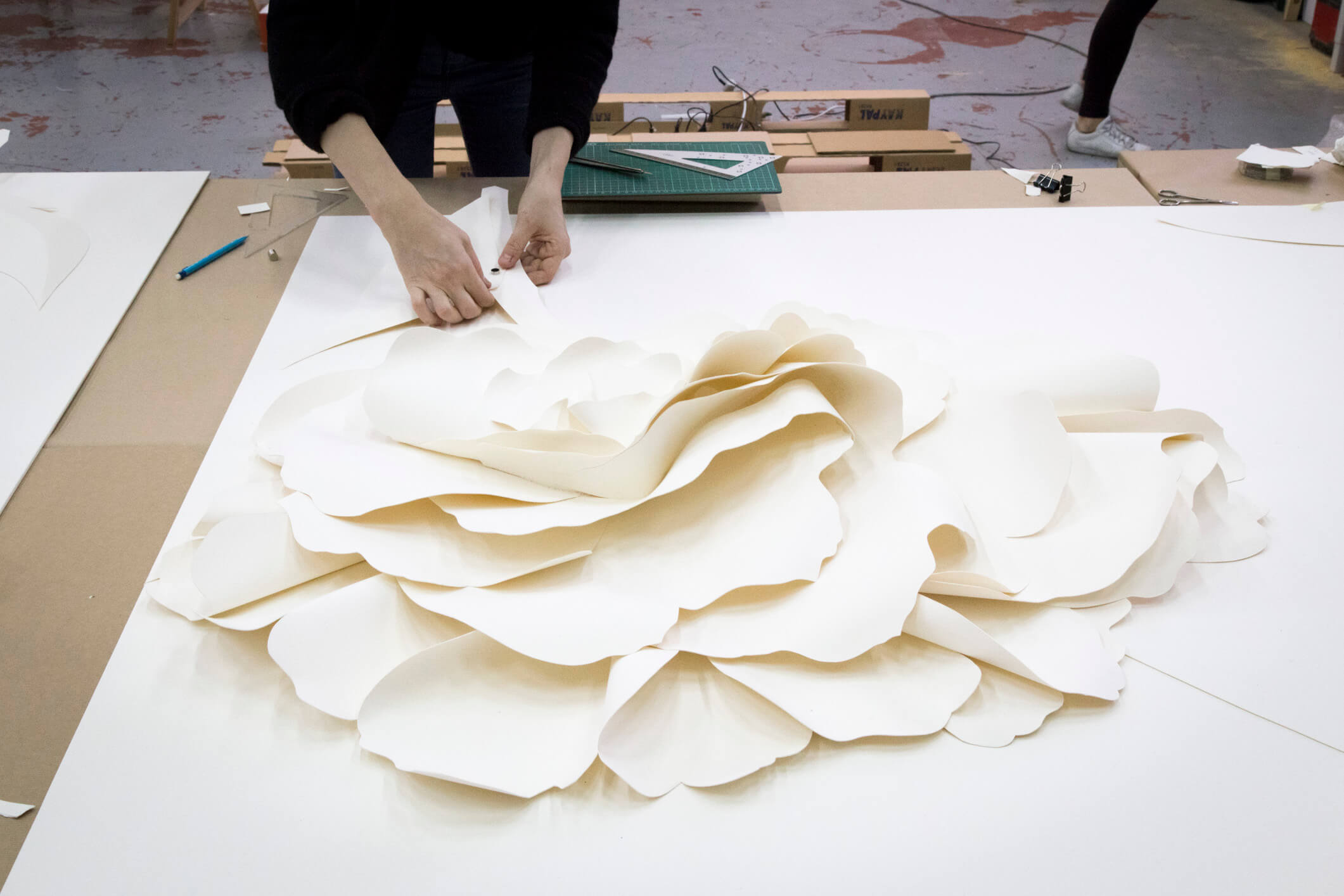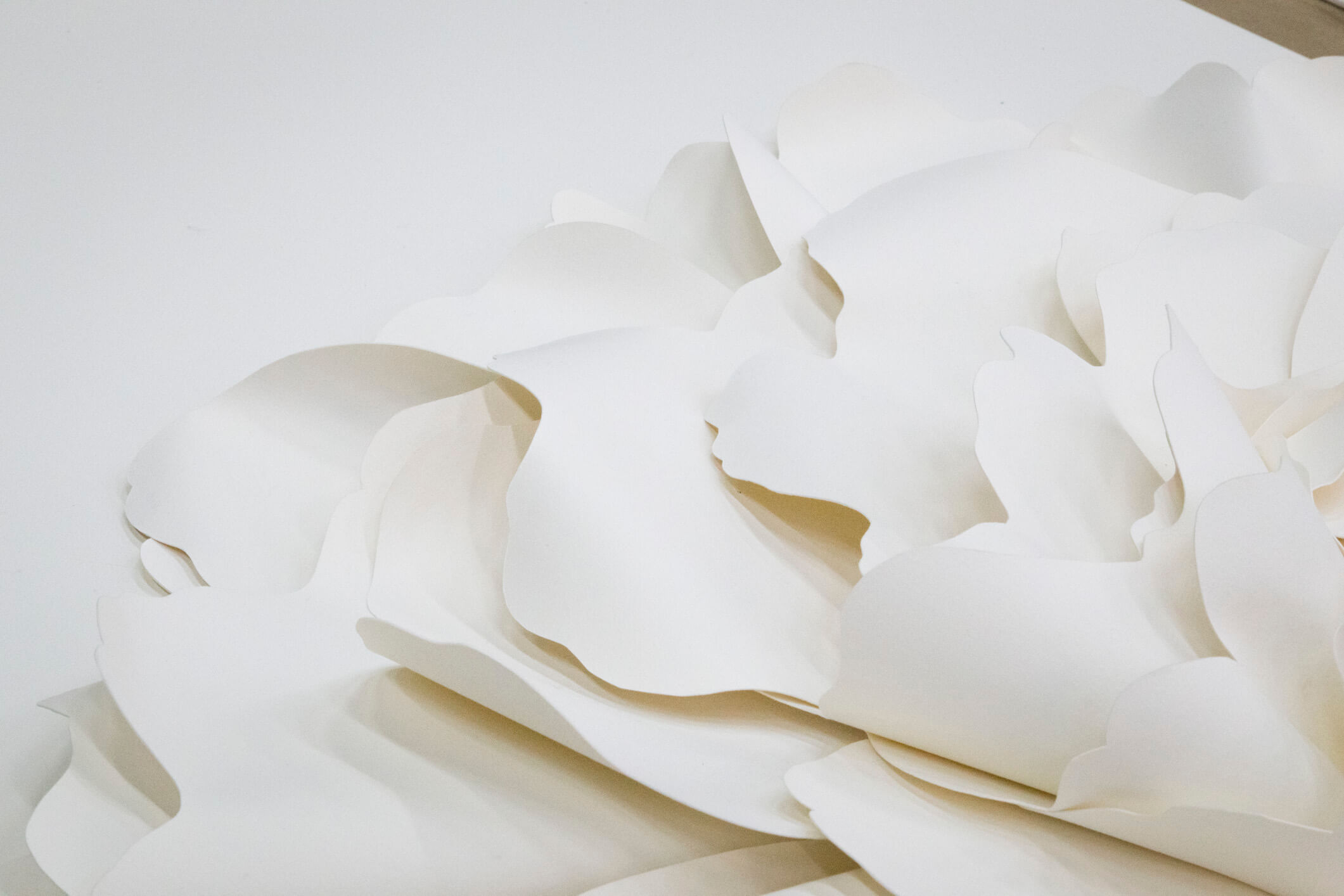 Peonies made of ARCHES® paper (H 1.50 m x L 3 m x D 15 cm) for Anne-Sophie PIC.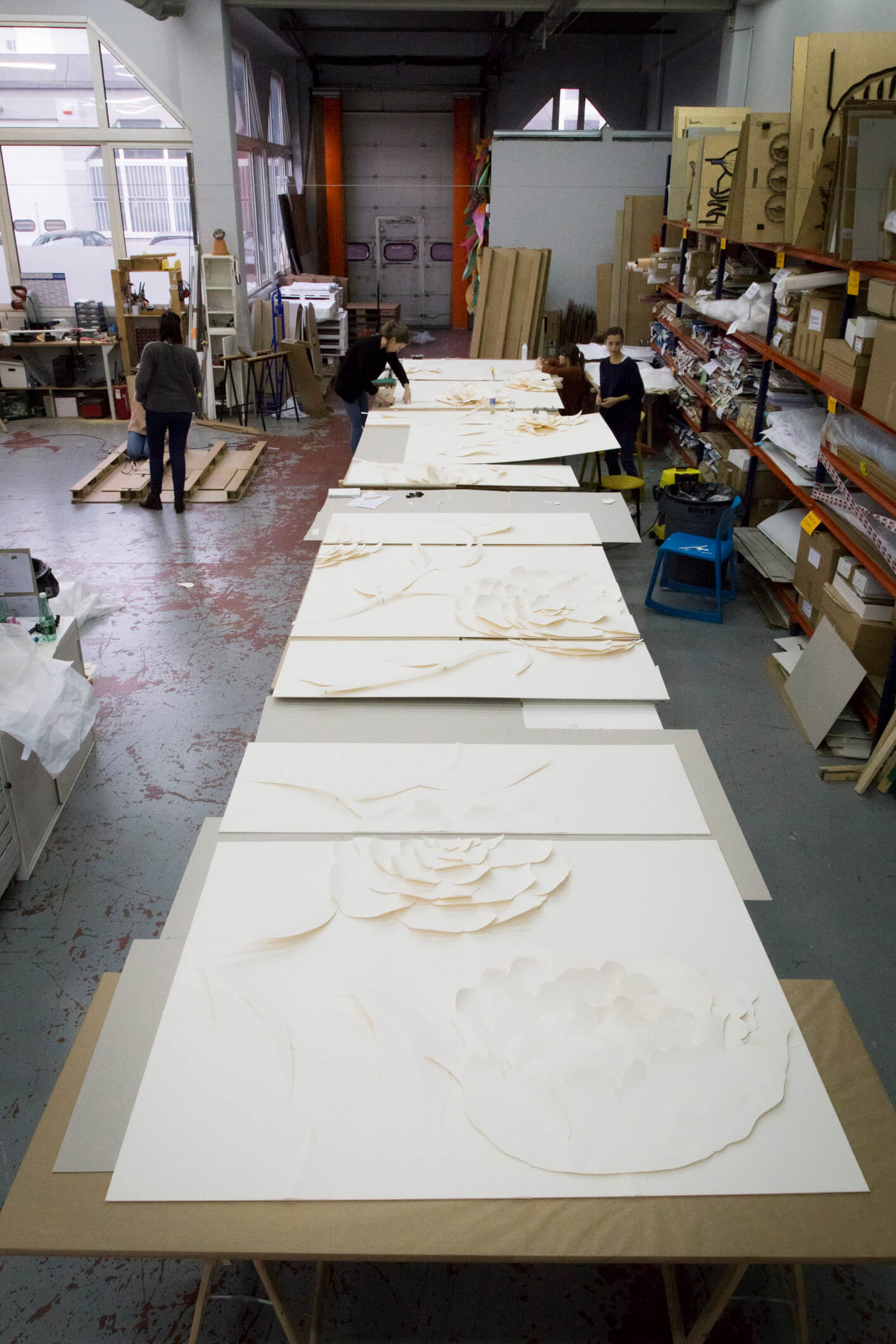 Creation in the production workshop in Aubervilliers dedicated to large-scale projects.
(photo : Vincent Blot )
"I am always ready for a challenge that pushes back the limits of paper."