Sarcelles hosts the International Engraving Biennial from 23 November to 8 December 2019
In its contemporary form, engraving still has to prove that it deserves its place alongside other artistic disciplines. It suffers from being unjustly represented as outdated, whereas it has never ceased to be a source of creativity.
However, according to Jean-Paul Le Provost and Jean-Pierre Tanguy, the exhibition's commissioners, engraving continues to renew its creative inventiveness, with etching, aquatinting on copper or zinc, chiselling, mezzo-tinting or wood engraving… Doubtless, this is the result of its complex nature: the creation of the proof is born indirectly, in fact, out of a physical action by the creator. The first phase of this creative work is the creation of a matrix, to which the printing phase gives a second birth, producing the final result – an original image. That is why engraving stands out from other art forms.
A major event
The Sarcelles municipal authorities created this major event featuring engraving and embossing, forty or so years ago. Every two years, 30 countries are invited to represent the vitality of a timeless art open to perpetual change. The greatest names in engraving meet in a vast panorama of its many trends.
Japan, Guest of Honour
20 artists and 4 Art Schools from Japan, this year's guest of honour, and partners such as Colombia, Cyprus, India, Italy, Lithuania and Poland will present 400 engravings.
Pierre Arditi is the patron of this 19th exhibition and Henry-Claude Cousseau its honorary chairman. The latter is also Honorary General Heritage Curator, and for him, "engraving is also a means for the artist of both expressing and sharing his/her thinking, disseminating it and, in so doing, "proving" the experiment it expresses and the artistic truth it contains.
Leading artists, such as Antonio Segui, Henry Goetz, Olivier Debre, Zoran Music, Tony Soulie, Vladimir Velickovic or Philippe Cognee will rub shoulders with less-known signatories in an area of almost 1000m2 at the heart of Sarcelles Old Town.
This year the town again received proposals from almost 165 artists, selecting 65 of them.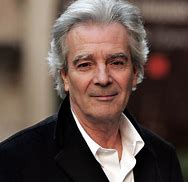 Pierre Arditi, patron of the International Engraving Biennial
"I was fortunate enough to have been born into art. My father shaped my view of art and also that of my son. We were fortunate, there. I deeply believe that. I believe in theatre. I believe that everything the world says is important and interesting. Culture is what helps people to feel part of the world.
When I looked at my father's paintings with windows opening onto landscapes that appeared to be unusual, and when I took off through these windows so I could fly over these landscapes, I did this alone, yes, because this sort of experience can't be shared, but at the same time I flew over the whole world and, gradually, I learned to discover it and carve it out for myself. This tickles our imagination, like a platform that we jump up and down on, with our feet together to help us take off. And if people say that you're flying, you could just possibly fly. So, I always claim the right to fly, thanks to the Sarcelles Biennial."
ARCHES®, via its distributor, Antalis, is a partner of this event.