Alice Wietzel, the Parisian illustrator who has reinterpreted Nectar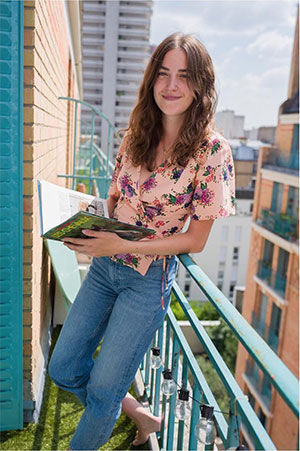 Alice Wietzel is an artist and freelance illustrator based in Paris. Her work, full of soft colours, organic shapes and delicate shades, explores themes around femininity with the aim of arousing tender feelings in those who see them.
For an important collaborative project between the Quai 36 agency and famous winesellers Nicolas, artist Alice Wietzel produced 250 digital prints of her works on ARCHES® 88 paper to hand out as gifts to the Nicolas staff and customers attending a special event organised last December. Alice has reinterpreted Nectar, the iconic character invented a hundred years ago by illustrator Dransy iconic character for Nicolas's advertising campaigns, as a dynamic, modern young delivery girl.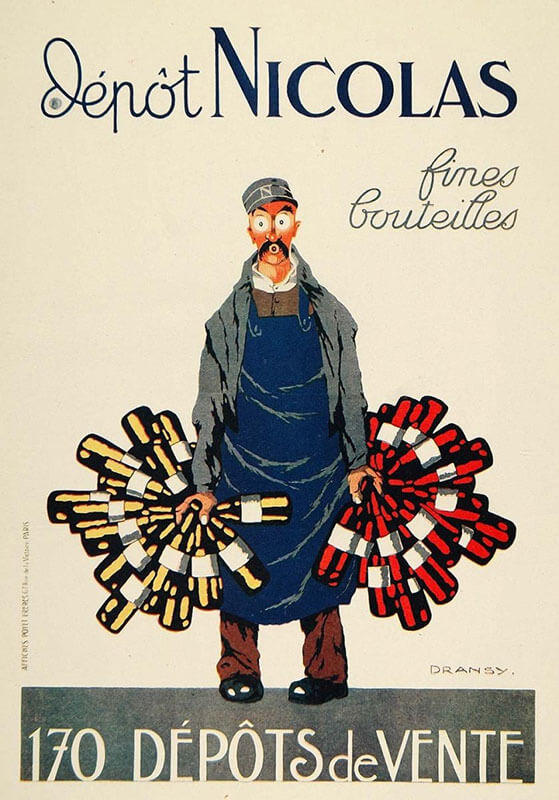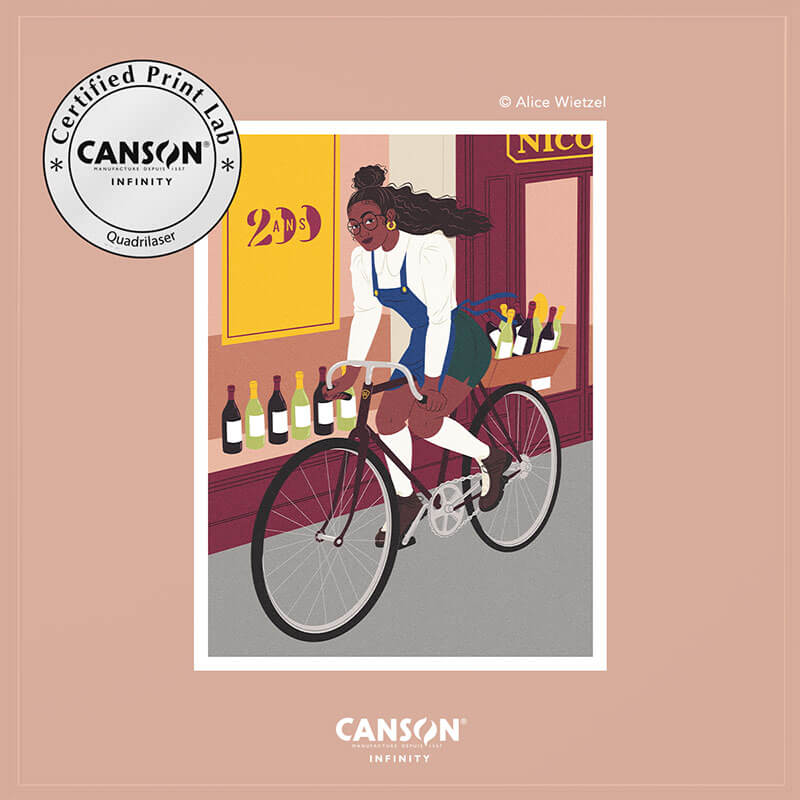 "This print is the continuation of the work I've done on a female Nectar for Nicolas. My version of Nectar is a dynamic wine delivery girl, doing her rounds about town on a bike. Burgundy and gold, the wineseller's colours, dominate the image and are magnified by the velvety touch of the paper. ARCHES® 88 is particularly suited to printmaking and watercolours. It's a name that resonates strongly with artists and in the publishing world. It offers exceptional print quality, especially for this type of work."
Alice Wietzel
ARCHES 88 (DIGITAL PRINTING) – Arches Papers
Quadrilaser, a Canson® Infinity-certified print lab, produced these digital prints on ARCHES® 88 paper. This studio offers its clients an unmatched level of expertise based on decades of experience in photogravure and printing, covering every part of the process from digitisation to final printing, taking in retouching and the choice of the best paper.