Booklovers, on your marks…to your pages!
The Page(s fair is THE unmissable event for all booklovers and collectors. It takes place in Paris, at the Palais de la Femme, from 25 to 27 November 2022.
Around a hundred publishers will be showing their artist's books and contemporary bibliophile books. Numerous artists and authors will also be present, which is always greatly appreciated by the visitors who have the opportunity to meet them.
Many different text printing techniques (letterpress, offset, digital, and even handwritten) will be showcased along with the rich variety of papers used. These carefully chosen media magnificently reveal all the beauty of the images produced by different methods: aqua fortis or aquatint etching, plate or mezzotint engraving, among others, but also that of monotypes, collages, paintings, watercolours, ink and other types of drawings, photographs…
ARCHES® is a partner of this event.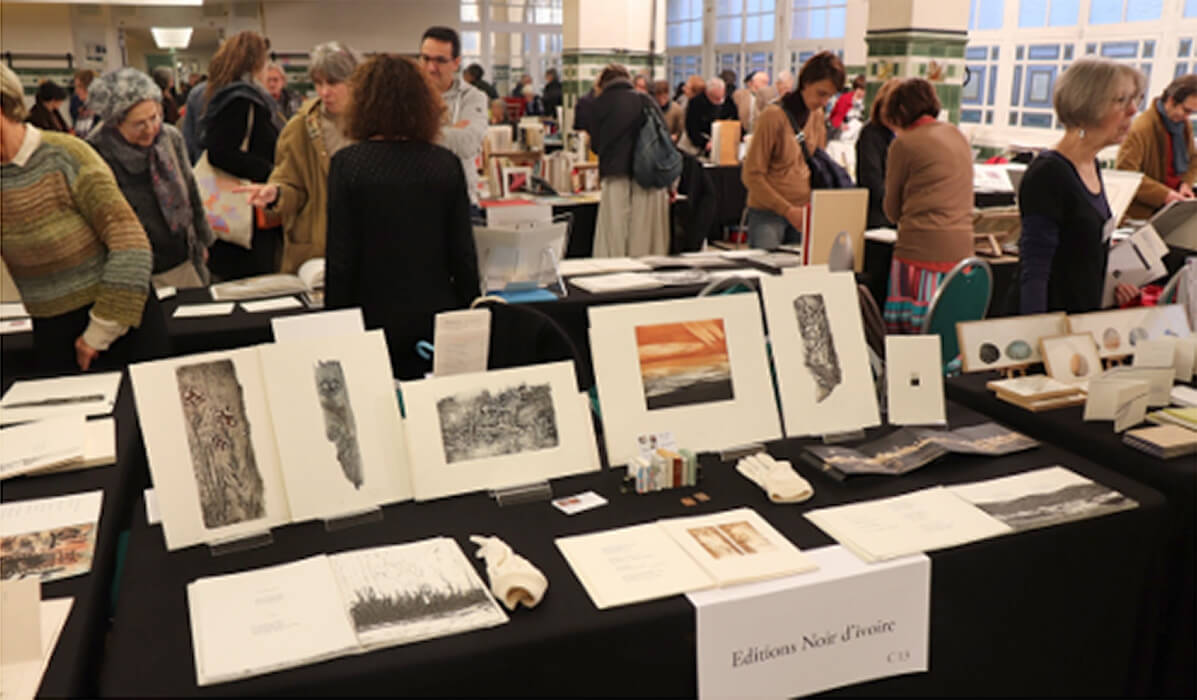 The Page(s art publishers' association was set up in 1997 by a handful of publishers, artists and gallery owners. It now has around a hundred members, French publishers and foreign publishers from Germany, England, Belgium, Japan, Switzerland, Canada, Greece, Hungary, Italy, Spain and California.
Pages(s) | Bibliophilie contemporaine et livres d'artiste (salon-pages.com)