But who is behind this name?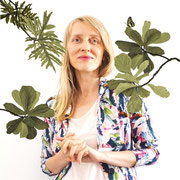 Youdesignme is an independent illustrator called Kristin who lives in Berlin, in Germany. She works for various Berlin-based customers and studios and also gives online classes. Her favourite media are watercolours and drawing, but she also practises her art digitally.
For almost all of her paintings, she works with a very limited palette of just seven colours and uses ARCHES® Aquarelle cold pressed paper.
An artistic adventure in the Nordkette
Kristin recently spent 10 days at the top of the Nordkette painting the mountains.
"It was the first time I had painted in the mountains and it is an experience I will keep close to my heart. My ARCHES® paper coped perfectly with temperatures around zero. I was able to use all the watercolour techniques, even on larger sheets, such as the 26 x 36 cm."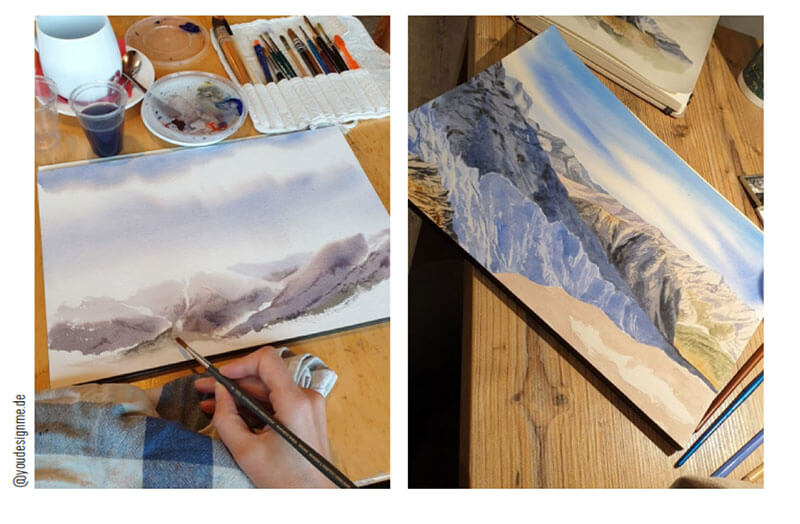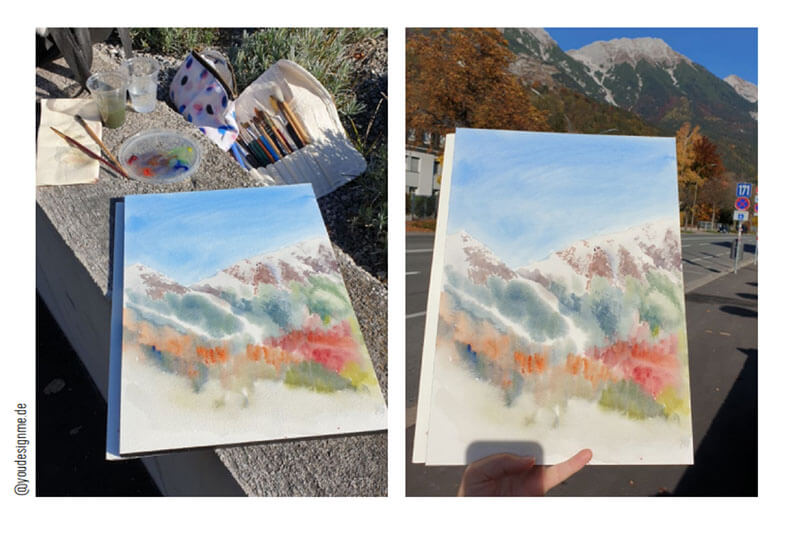 Youdesignme & Art Innsbruck
Another recent highlight for her was the presentation of two her botanical watercolours at the 25th ART Innsbruck art fair.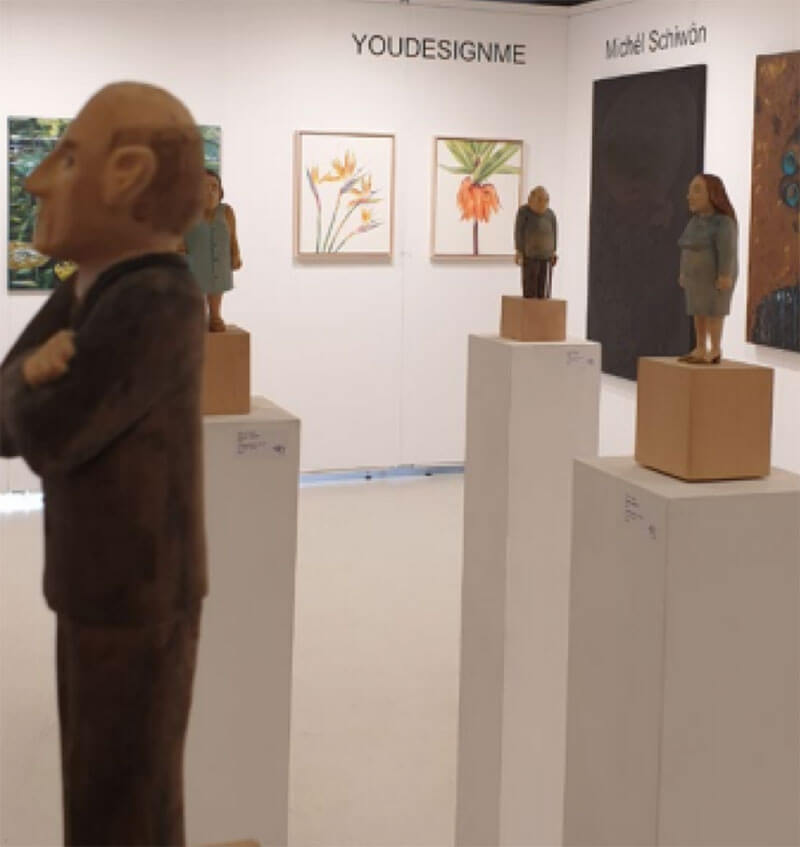 A truly unmissable event for art lovers and collectors, ART Innsbruck is a contemporary art fair whose last edition took place last October in the Capital of the Alps in Austria.
90 exhibitors, galleries and art dealers from ten different countries, showed pieces from their collections.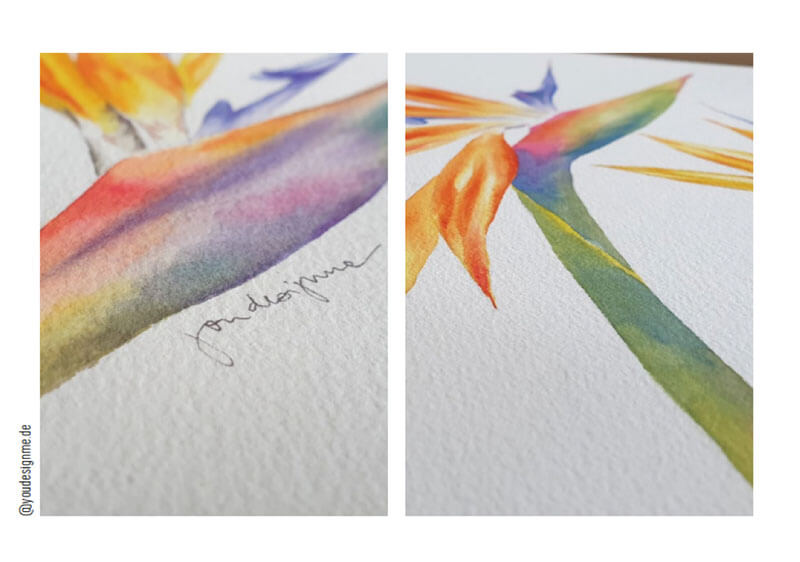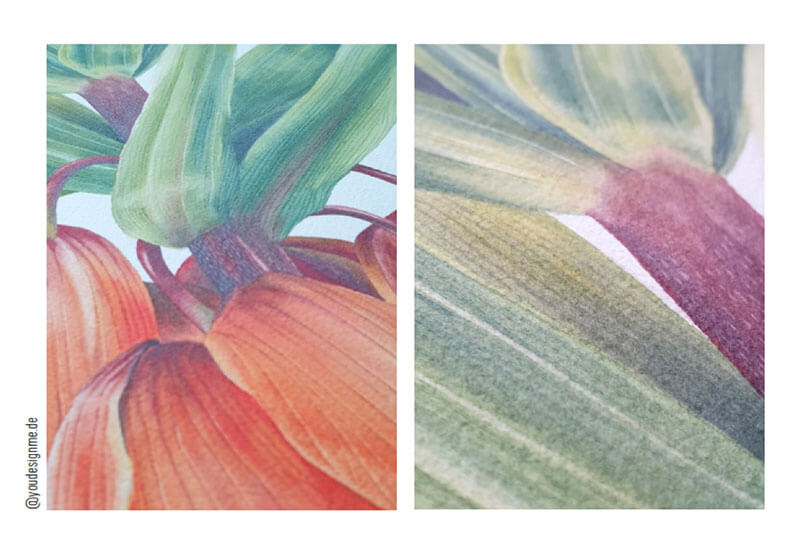 "For exhibitions, I stretch my paintings over a frame and then I put a picture frame around them leaving a space between it and the paper. I really like the idea of there being no glass, so no reflection between the art and the viewer."